Subtitle
Community Fundraising
Our social responsibility message for March features our Dry Grad campaign encouraging graduates to celebrate alcohol free. 100% of donations stay in the community to fund Dry Grad celebrations in cooperation with school districts.
Since 2001 the BC Liquor Stores annual Support Dry Grad campaign has raised $6.5 million for alcohol-free events in communities across British Columbia.
During March customers across British Columbia are encouraged to donate a dollar or more to support dry grad celebrations in their communities. All donations (100 percent) are given to the local school district in which the store is located, to be distributed to public high schools (and participating independent schools) who are planning alcohol free graduation activities. The contributions by liquor store customers top up funds raised by parents, students and teachers who work all year to raise funds for dry grad after-grad activities.
Customers support this fundraising effort by donating a dollar or more at checkouts. In the past as a token of appreciation for their donation customers received items such as bookmarks, jelly beans or chocolate samples. This year, customers are given a bright, fun
"thumbs up" sticker to write their name on and place on a poster in store (or they can take it home with them).
This year we have 55 school districts participating and again the Federation of Independent schools will participate in some areas of the province which includes 64 private schools.
So drop by your nearest BC Liquor Store and support the youth and your local schools by donating a dollar or more for their Dry Grad celebrations.
 
Image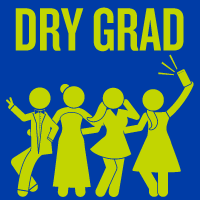 external link paragraph