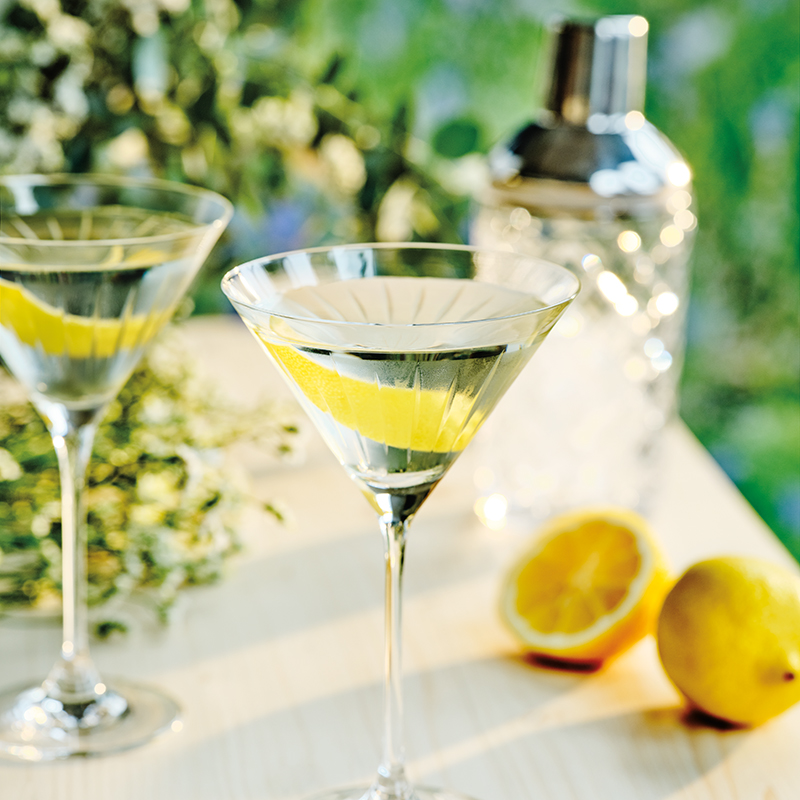 50/50 Martini
Explore the diversity of gin in these four delicious cocktails.
Ingredients
Serves 1
1½ oz (45 ml) Tanqueray London Dry Gin
1½ oz (45 ml) Noilly Prat Extra Dry Vermouth
Instructions
In a mixing glass with cubed ice, combine gin, vermouth and bitters. Stir to chill and dilute. Strain into a chilled martini glass. Garnish with a lemon peel expressed over surface of the cocktail.
Featuring