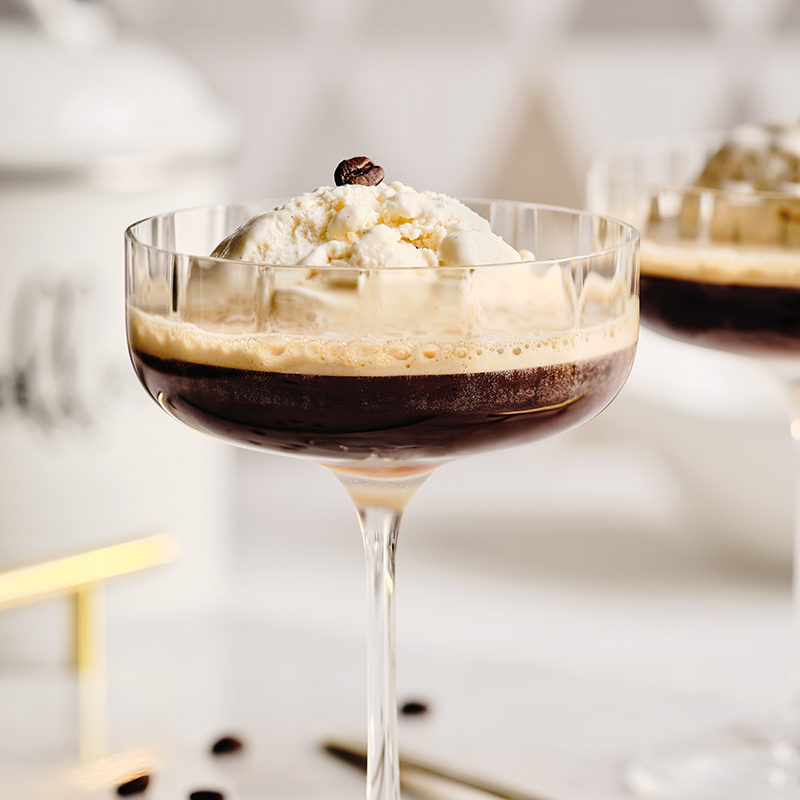 AFFOGATO
This cocktail is sure to please any coffee aficionado.
Ingredients
Serves
1 scoop vanilla ice cream
1 oz (30 ml) Lemon Hart Blackpool Spiced Rum
¾ oz (22 ml) Tia Maria Cold Brew Coffee Liqueur
1 oz (30 ml) brewed espresso
1 coffee bean, for garnish
Instructions
Place 1 scoop of vanilla ice cream into a chilled cocktail coupe. In a cocktail shaker with cubed ice, combine spiced rum, coffee liqueur and espresso. Shake vigorously then fine strain into coupe beside scoop of ice cream. Garnish with a coffee bean.
Featuring