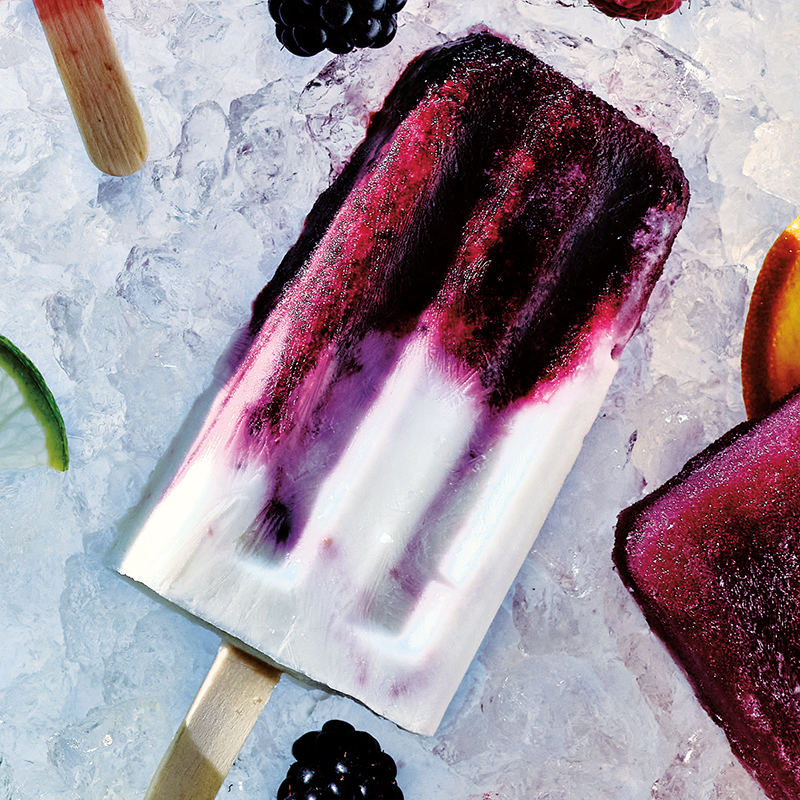 Ingredients
Serves 10
2½ cups (625 ml) vanilla Greek yogurt
1 cup (250 ml) frozen raspberries, thawed, with their liquid
1 cup (250 ml) frozen blackberries, thawed, with their liquid
½ cup (125 ml) crème de cassis
Instructions
In a large bowl, mix together yogurt, honey and lemon zest. Transfer to a large zip-top bag and set aside.
In a large blender, blend berries and crème de cassis for 1 minute, or until smooth. Transfer to another large zip-top bag.
Cut one of the bottom corners off the berry mixture bag to create a piping bag. Divide berry mixture between popsicle moulds, piping to about ¼ of the way up each mould. Repeat with yogurt mixture, filling each mould to the top.
Using a wooden skewer, gently stir each popsicle mould 3 to 4 times to swirl the mixtures together; do not mix together completely. Place sticks in moulds and freeze for at least 8 hours.
Drink Pairings