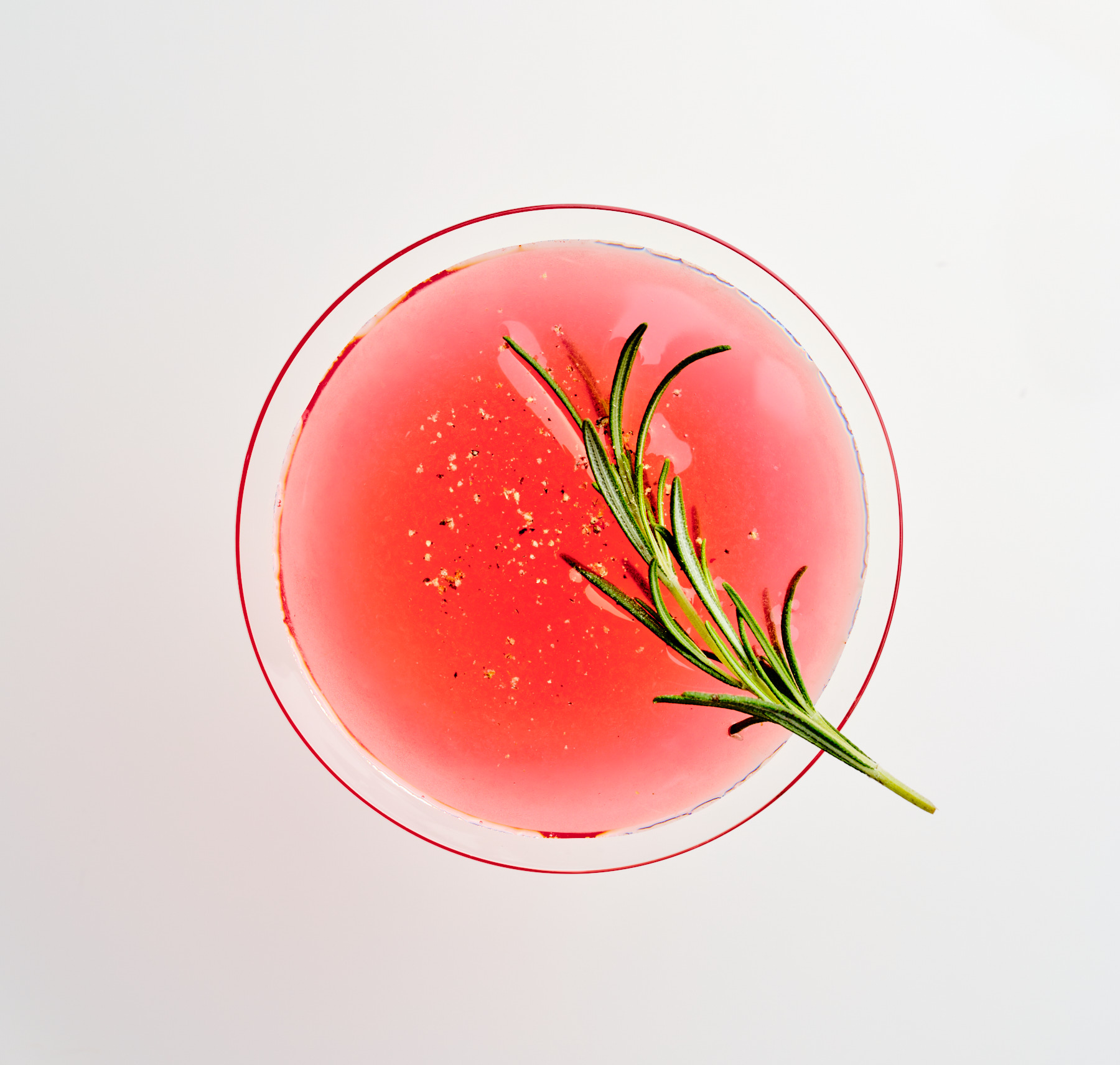 BLACK PEPPER COSMOPOLITAN
Spiced cocktails are truly having a moment this winter. It's the ideal time to refresh seasonal flavours and festive favourites with a spike of heat from various dried, fresh and preserved ingredients, many of which might already be in your pantry!
Ingredients
Serves 1
2 sprigs fresh rosemary, plus more for garnish
¼ fresh lemon, skin-on, cut into chunks
1½ oz (45 ml) Absolut Citron Vodka
1 oz (30 ml) cranberry juice
½ oz (15 ml) Triple Sec Orange Liqueur
freshly ground black pepper and a sprig of rosemary, for garnish
Instructions
In the bottom of a cocktail shaker, add lemon chunks and clap the rosemary sprigs between your hands before dropping into the shaker. Muddle together until aromatic. Add ice, vodka, juice and orange liqueur and shake vigorously until thoroughly chilled, about 30 seconds. Strain through a fine cocktail sieve into a chilled Martini or coupe glass. Sprinkle 2 to 3 grinds of fresh black pepper over the drink. Garnish with fresh rosemary.
Featuring