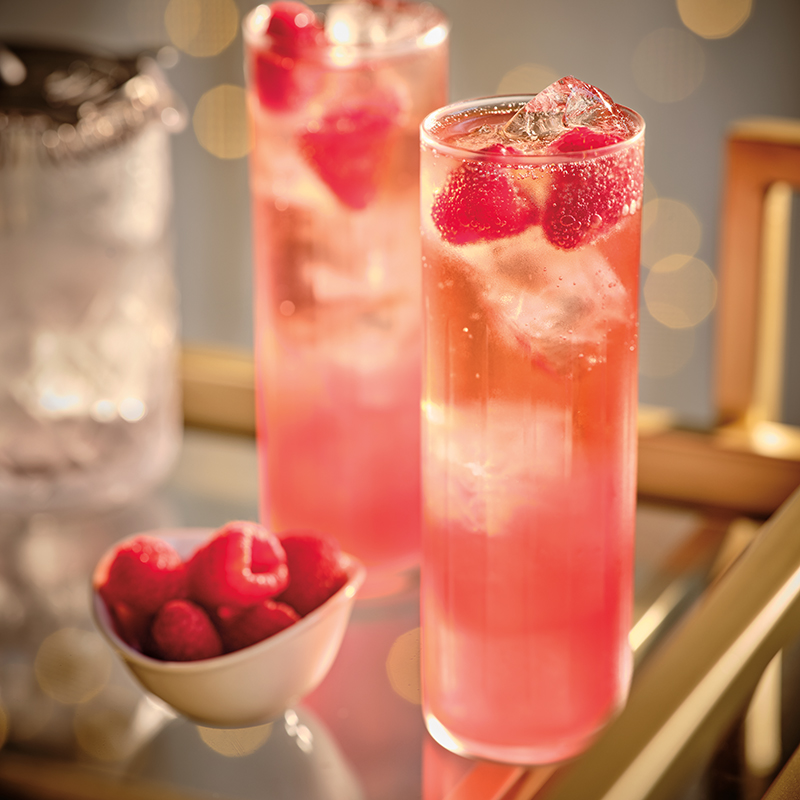 BLUSH
Sparkling cocktails are great for celebrating the different events and important moments in our lives. This sparkling cocktail can be served to celebrate the holidays, New Year's, Valentine's Day, a birthday or any other reason to raise a glass to toast an occasion.
Ingredients
Serves 1
1 oz (30 ml) Bombay Bramble Gin
¾ oz (22 ml) St. Germain Elderflower Liqueur
½ oz (15 ml) simple syrup*
2 oz (60 ml) Brilla Prosecco Rosé
fresh raspberries, for garnish
Instructions
In a mixing glass with cubed ice, combine gin, elderflower liqueur, lemon juice and simple syrup. Stir to chill and dilute. Strain over cubed ice in a Collins glass, top with sparkling wine. Garnish with fresh raspberries.
* 1:1 ratio of sugar dissolved in boiling water. Allow to cool before using.
Featuring