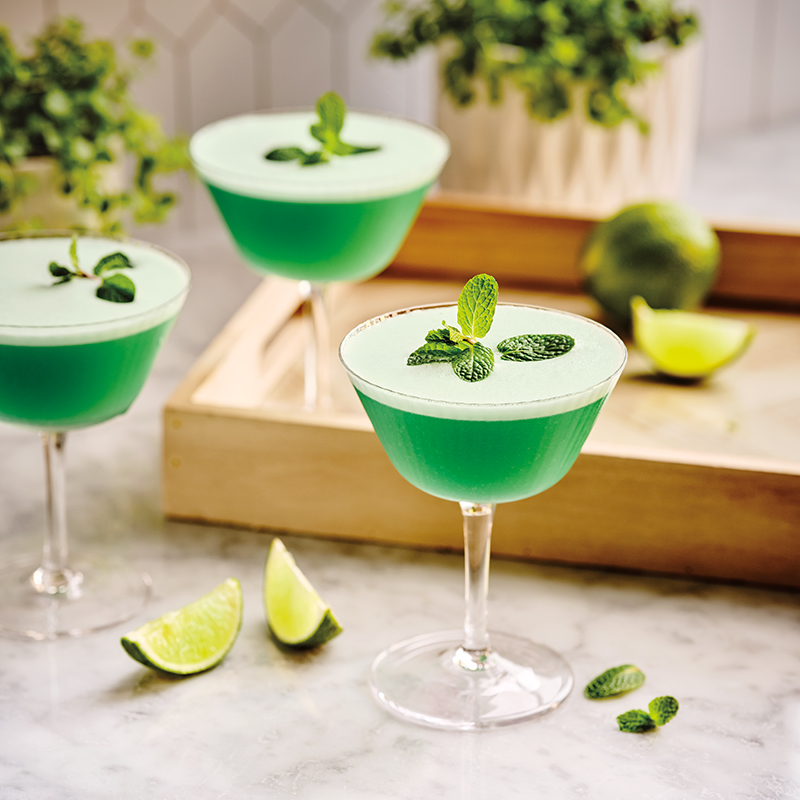 Celtic Sour
These cocktails featuring Irish Whiskey taste like finding that pot of gold.
Ingredients
Serves 1
1½ oz (45 ml) Jameson Irish Whiskey
½ oz (15 ml) McGuinness Crème de Menthe Green
½ oz (15 ml) fresh lime juice
Instructions
In a cocktail shaker, combine egg white, whiskey, Crème de Menthe and lime juice. Shake vigorously and fine strain into a chilled cocktail coupe. Garnish with a mint leaf or a four-leaf clover, if you're lucky enough to find one!
Featuring