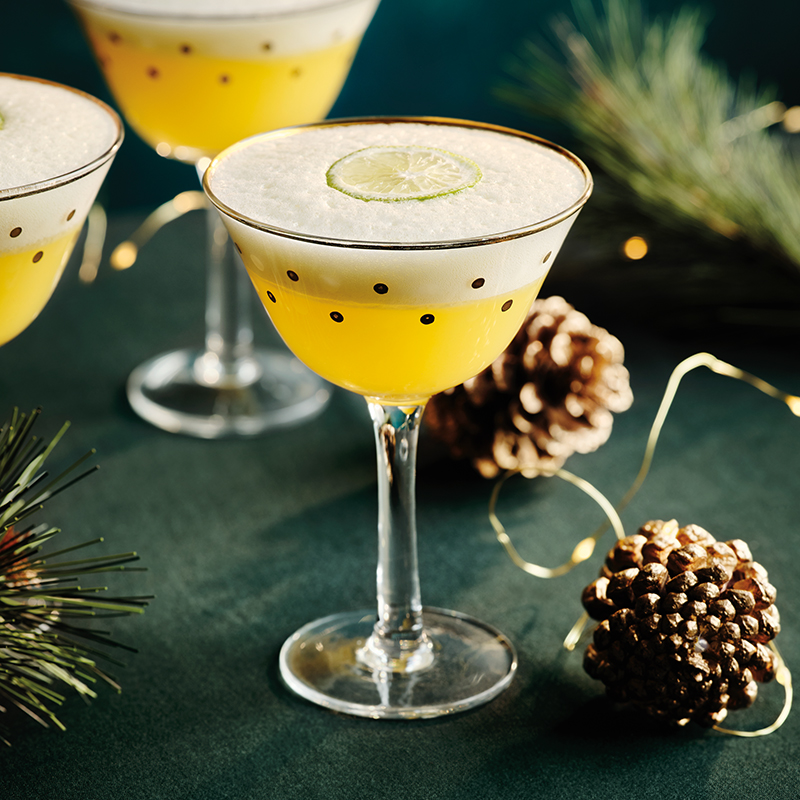 CHARTREUSE SOUR
Discover the diversity of liqueurs with cocktails.
Ingredients
Serves 1
1 oz (30 ml) Chartreuse Green
2 oz (60 ml) freshly squeezed orange juice
½ oz (15 ml) simple syrup*
1 egg white 2 drops orange flower water
Instructions
In a cocktail shaker with cubed ice, combine Chartreuse Green, orange juice, lime juice, simple syrup, egg white and orange flower water. Shake vigorously and fine strain into a chilled cocktail glass. Garnish with a lime wheel.
* 1:1 ratio of sugar dissolved in boiling water. Allow to cool before using.
Featuring