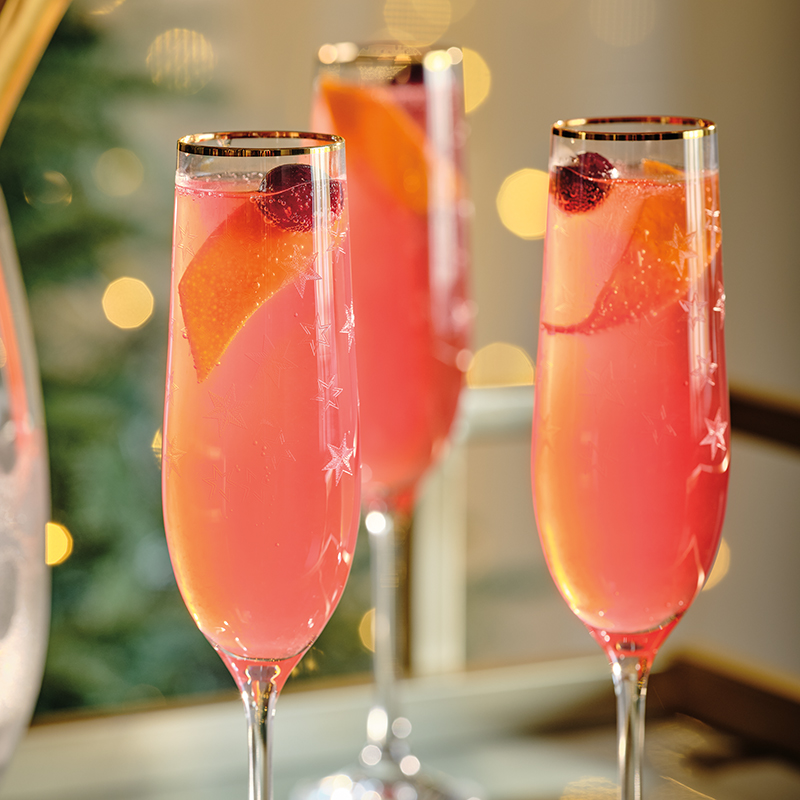 CITRUS & CRANBERRY SPARKLE
Sparkling cocktails are great for celebrating the different events and important moments in our lives. This sparkling cocktail can be served to celebrate the holidays, New Year's, Valentine's Day, a birthday or any other reason to raise a glass to toast an occasion.
Ingredients
Serves 1
1 oz (30 ml) Tanqueray Flor de Seville Gin
1 oz (30 ml) cranberry juice
½ oz (15 ml) simple syrup*
3 oz (90 ml) Saint-Louis Blanc de Blancs Brut
fresh cranberries and orange peel, for garnish
Instructions
In a mixing glass with cubed ice, combine gin, cranberry juice, simple syrup and lemon juice. Stir to chill and dilute. Strain into a flute and top with sparkling wine. Garnish with fresh cranberries and an orange peel.
* 1:1 ratio of sugar dissolved in boiling water. Allow to cool before using.
Featuring