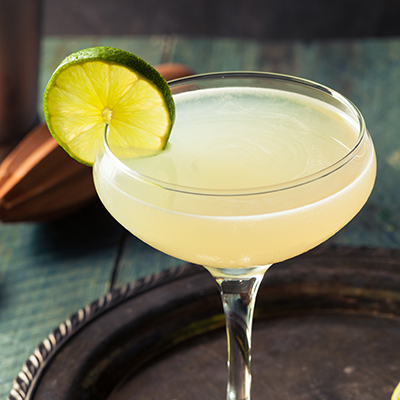 Ingredients
Serves 1
Classically a neat cocktail, the Daiquiri can be blended with fruit; or add mint and soda water for a Mojito.
¾ oz (22 ml) fresh lime juice
1½ tsp (7 ml) superfine sugar
1½ oz (45 ml) Bacardi Superior Rum
lime peel or wheel, for garnish
Instructions
In a cocktail shaker, combine lime juice and sugar and stir to dissolve. Add rum and cubed ice then shake vigorously. Strain neat into a chilled coupe glass and garnish with a lime peel or wheel.
Featuring