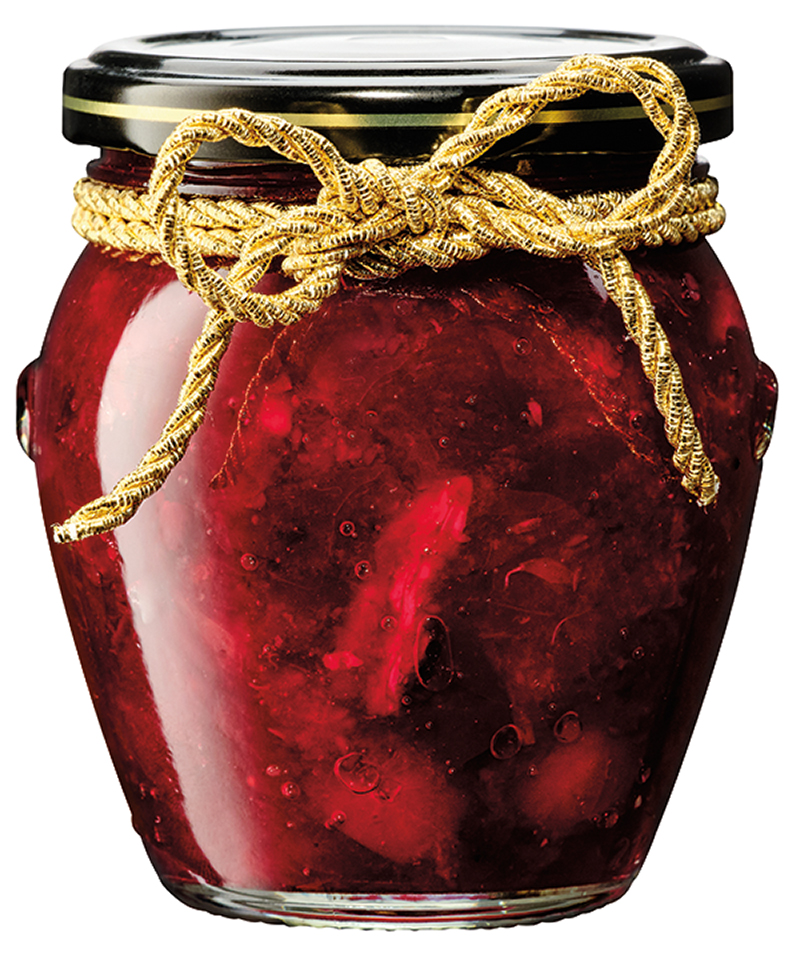 CRANBERRY, GRAND MARNIER & PECAN RELISH
This delicious homemade preserve is the perfect accompaniment to your holiday entertaining spread. Wrap up a jar or two in a curated gift box of edible treats and you are sure to be the gifting superstar this year!
Ingredients
Serves 3 cups (750 ml)
1½ cups (375 ml) granulated sugar
⅓ cup (75 ml) Grand Marnier Cordon Rouge
1 cup (250 ml) freshly squeezed orange juice
1 tsp (5 ml) finely grated orange zest
5 cups (1.25 L) fresh or frozen cranberries, divided
½ cup (125 ml) chopped toasted pecans
Instructions
In a heavy-bottomed, medium-sized saucepan, combine sugar, Grand Marnier, orange juice and zest. Bring to a boil over medium-high heat, stirring, just until sugar has dissolved.
Add 4 cups (1 L) of cranberries and cook, stirring, until they pop, about 7 minutes. Add remaining 1 cup (250 ml) cranberries and cook for another 2 minutes—these berries will retain their shape. Stir in pecans, then spoon into six ½ cup (125 ml) sterilized jars. Wipe rims of jars clean and seal. Cool on a wire rack for 1 hour and store in refrigerator for up to 2 weeks. Serve alongside turkey and all the trimmings.
Drink Pairings