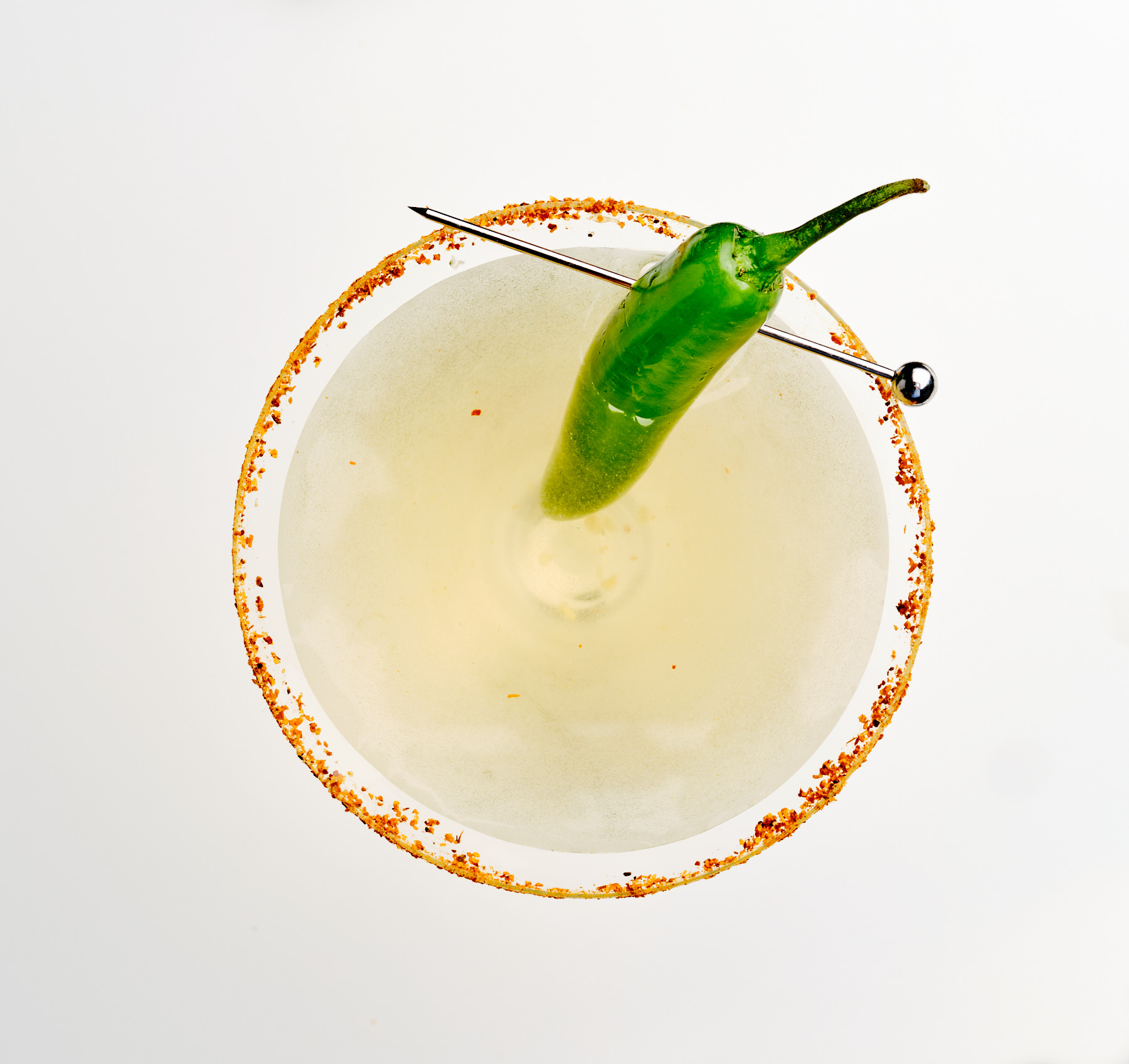 DIRTY TEQUILA MARTINI
Spiced cocktails are truly having a moment this winter. It's the ideal time to refresh seasonal flavours and festive favourites with a spike of heat from various dried, fresh and preserved ingredients, many of which might already be in your pantry!
Ingredients
Serves 1
1½ oz (45 ml) El Jimador Reposado Tequila
½ oz (15 ml) dry white vermouth
¼ oz (7 ml) jalapeño brine
1 tsp (5 ml) flavour enhancer, such as Accent (optional)
salt, seasoned salt or chili-lime seasoning (such as Tajin), to rim glass
cocktail olives or jalapeño, for garnish
Instructions
Fill the bottom of a cocktail shaker with ice and add tequila, vermouth, both brines and flavour enhancer. Stir for 30 seconds to 1 minute, until drink is thoroughly chilled and flavour enhancer is dissolved. Run citrus wedge around Martini or coupe glass rim then dip into a saucer of salt or seasoning to coat. Strain drink into rimmed glass and serve. Garnish with an olive or jalapeño.
Featuring