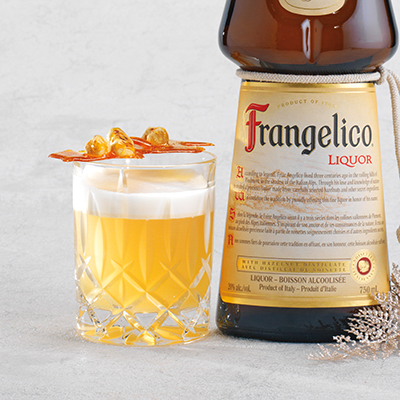 Ingredients
Serves 1
1½ oz (45 ml) Forty Creek Copper Pot Reserve Whisky
½ oz (15 ml) Simple Syrup, recipe follows
hazelnut brittle, for garnish (optional)**
Instructions
In a cocktail shaker with cubed ice, combine all ingredients. Shake vigorously and fine strain into a chilled rocks glass. Garnish with hazelnut brittle.
TO MAKE SIMPLE SYRUP: 1:1 ratio of sugar dissolved in boiling water. Allow to cool before using.
** Make your own, or purchase in specialty food stores.
Featuring