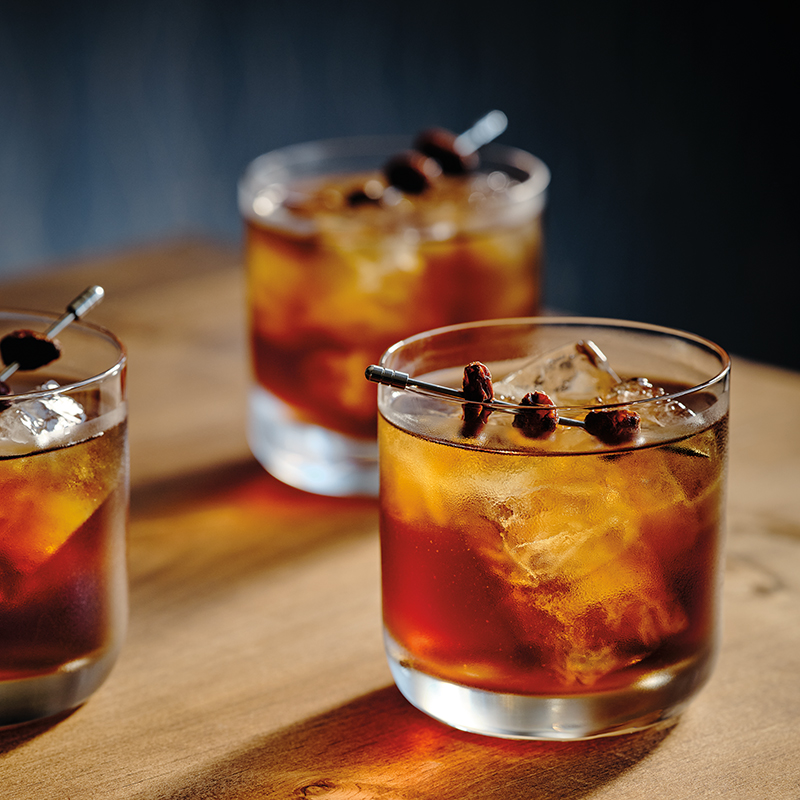 Fruit & Nut
The Fruit and Nut cocktail features The Kraken Black Spiced Rum. This mythical beast of a spiced rum has been infused with a secret blend of 11 spices and a little concentration of molasses, adding to the dark, rich colour and flavour profile. Distinctive notes of caramel, toffee, cinnamon, clove, vanilla, ginger and nutmeg lead to deep and complex flavours.
Ingredients
Serves 1
2 oz (60 ml) Raisin-Infused The Kraken Black Spiced Rum*
¾ oz (22 ml) Disaronno Amaretto
Instructions
In a mixing glass with cubed ice, combine the raisin-infused spiced rum, Amaretto and bitters. Stir to chill and dilute. Strain into a chilled old-fashioned glass over cubed ice. Garnish with reserved rum-soaked raisins on a cocktail pick.
*To infuse rum with raisins, combine 1 x 750 ml bottle of rum with 1 cup (250 ml) of raisins in a 1 L (4-cup) canning jar, and let sit for 12 to 24 hours. Strain rum back into bottle and reserve raisins for garnish and perhaps your favourite dessert recipe.
Featuring