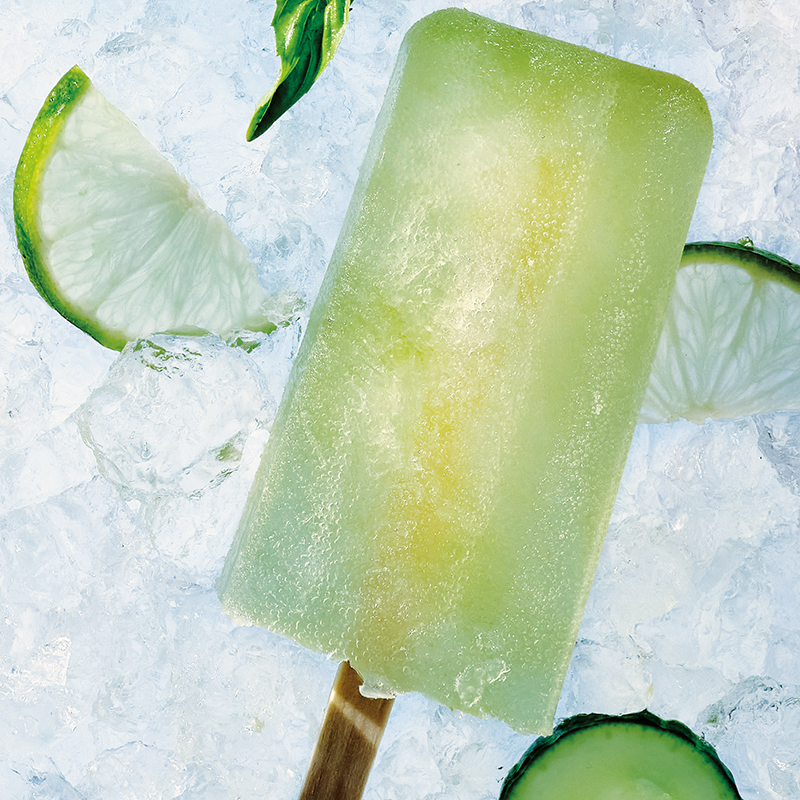 Ingredients
Serves 10
1 cup (250 ml) chopped cucumber
3 cups (750 ml) tonic water
1 tbsp (15 ml) Green Chartreuse (optional)
1 to 2 tbsp (15 to 30 ml) sugar dissolved in 1 to 2 tbsp (15 to 30 ml) warm water, as needed
Instructions
In a large blender, combine gin, lime juice and zest, cucumber and basil. Blend on high for 1 minute, or until smooth.
Place a fine mesh sieve over a bowl or container. Pour gin mixture through sieve to strain out any particles. Discard solids.
In a large spouted jug, stir together gin mixture, tonic water and Chartreuse, if using. Taste for sweetness and stir in dissolved sugar to taste, if desired.
Pour into popsicle moulds, place sticks in moulds and freeze for at least 8 hours.
Drink Pairings