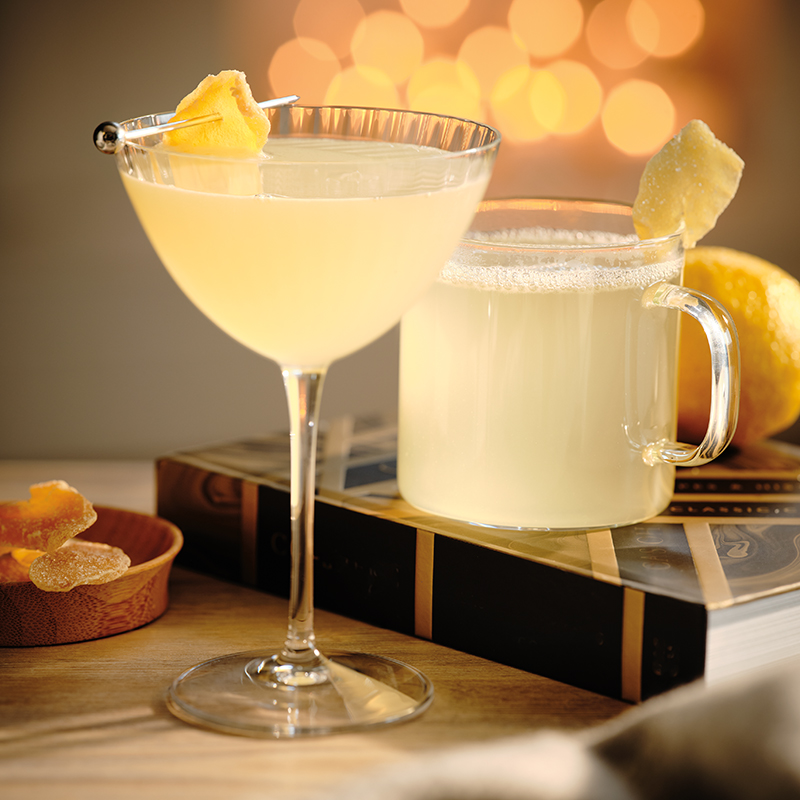 GINGER BEE
This cocktail recipe can be made hot or cold, depending on your mood.
Ingredients
Serves 1
1½ oz (45 ml) Tanqueray No. Ten Gin
¾ oz (22 ml) Honey Ginger Syrup*
2½ oz (75 ml) water (if serving hot)
candied ginger, for garnish
Instructions
To serve cold, in a cocktail shaker, combine gin, Honey Ginger Syrup and lemon juice. Add ice, shake vigorously, then fine strain into a chilled cocktail coupe.
To serve hot, combine gin, Honey Ginger Syrup, lemon juice and water in a heatproof mug or glass and microwave for 1 minute on high. Garnish both with candied ginger.
* To make Honey Ginger Syrup, in a small saucepan, combine ½ cup (125 ml) water, ¾ cup (175 ml) honey and 1 tbsp (15 ml) peeled and grated ginger. Simmer until hot, remove from heat to cool. Strain and transfer to a sealed container and refrigerate for up to 2 weeks.
Featuring