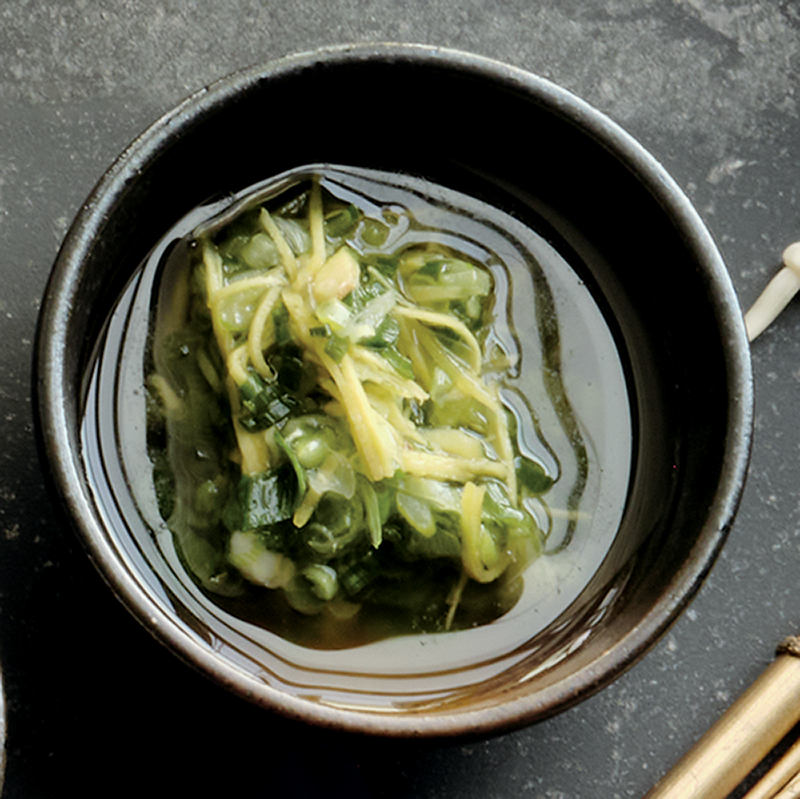 Ingredients
Serves ⅓ cup
¼ cup (60 ml) grated or finely minced ginger
¼ cup (60 ml) finely minced green onion
¼ cup (60 ml) vegetable oil
Instructions
Place ginger, green onion and salt in a medium heatproof bowl.
In a saucepan, heat vegetable oil over medium-high heat until just smoking, watching carefully. Carefully pour hot oil over ginger mixture, being careful as the mixture will sputter.
Mix well and let cool to room temperature. Use right away or refrigerate for up to 3 days in an airtight container.
Drink Pairings