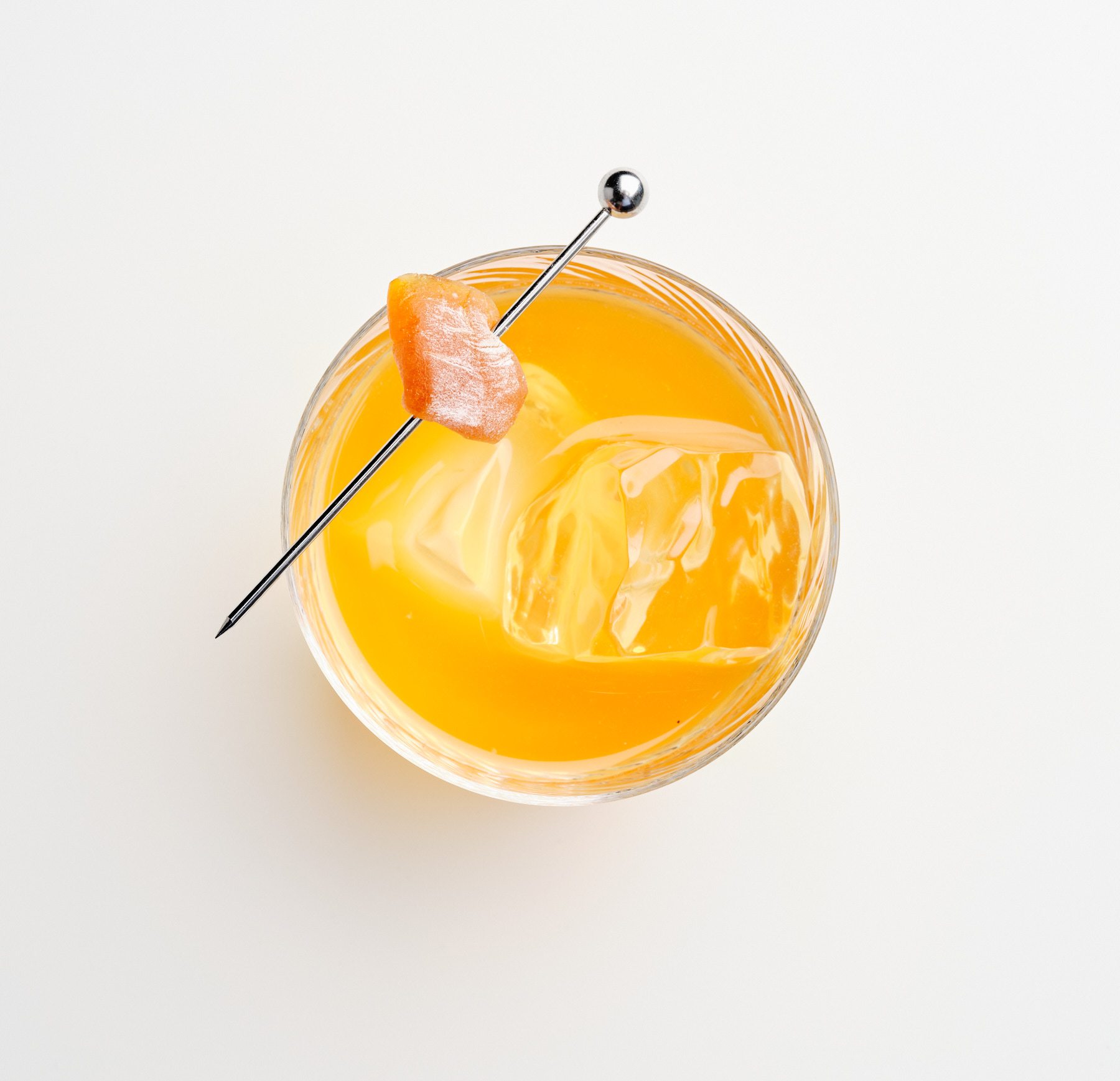 GINGER OLD-FASHIONED
Spiced cocktails are truly having a moment this winter. It's the ideal time to refresh seasonal flavours and festive favourites with a spike of heat from various dried, fresh and preserved ingredients, many of which might already be in your pantry!
Ingredients
Serves 1
1-in (2.5 cm) piece fresh ginger root, peeled and sliced into ¼-in (0.5 cm) coins
2 oz (30 ml) Angel's Envy Bourbon
2 to 3 dashes ginger bitters
candied ginger or ginger candy (such as Gin-Gins or Chimes), for garnish
Instructions
In the bottom of a cocktail shaker, use a muddler to crush fresh ginger until its fibers break down and it releases fresh juice. Add syrup, bourbon and bitters, then fill shaker with ice. Shake vigorously until thoroughly mixed and chilled, up to 30 seconds. Taste and, if desired, add more ginger bitters, shaking to incorporate. Strain through a fine cocktail sieve into an old-fashioned glass over a large cube of ice. Garnish with a piece of candied ginger or ginger candy.
Featuring