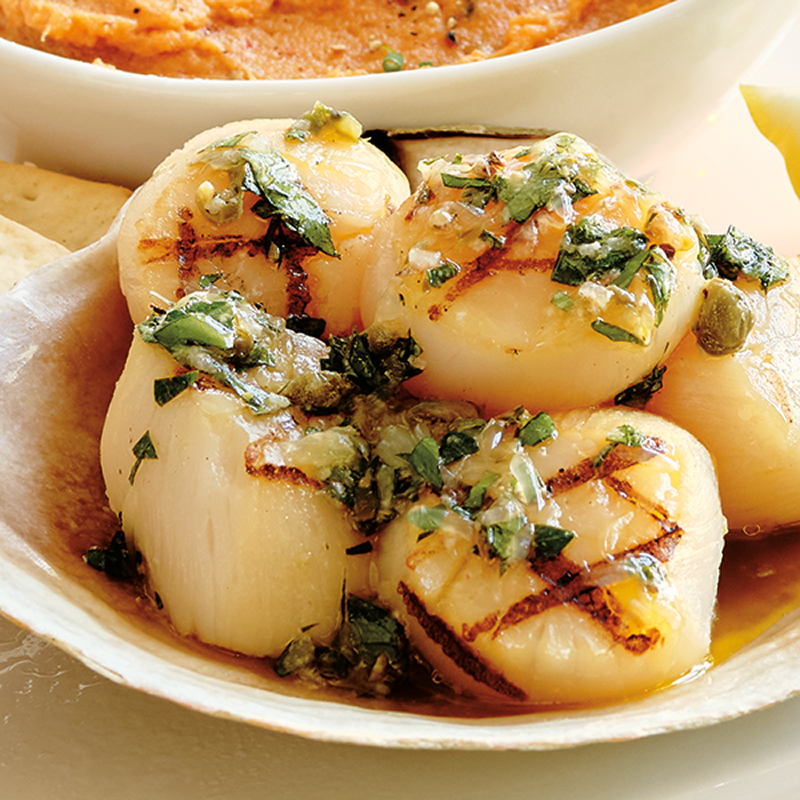 Grilled Scallops with Lemon Salsa Verde
Ingredients
Serves 4 to 6
2 tbsp (30 ml) finely chopped flat leaf parsley leaves
1 small garlic clove, finely minced or grated
3 tbsp (45 ml) extra-virgin olive oil, divided
½ lemon, rind removed, pulp cut into segments
1 small anchovy fillet, mashed
1 tsp (5 ml) finely chopped shallot
1 pinch freshly ground black pepper
Instructions
To make lemon salsa verde, in a bowl, mix together parsley, garlic, 2 tbsp (30 ml) oil, lemon segments, capers, anchovy, shallot and pepper, and set aside.
Preheat barbecue to high. Toss scallops in salt and remaining 1 tbsp (15 ml) oil. Grill for about 1 to 2 minutes per side, or until cooked all the way through.
Serve in a bowl or scallop shells, topped with lemon salsa verde.
Drink Pairings