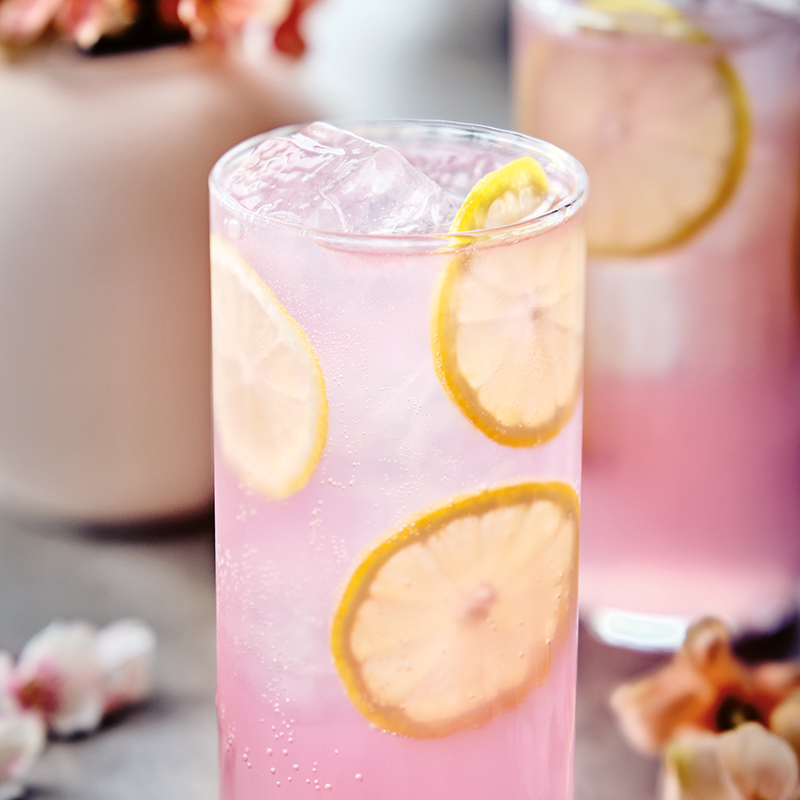 Haiku
Cocktails inspired by the Cherry blossom season.
Ingredients
Serves 1
¾ oz (22 ml) Nakano Obaachan's Yuzu
½ oz (15 ml) Hibiscus Cordial*
¾ oz (22 ml) fresh lemon juice
Instructions
In a cocktail shaker with cubed ice, combine vodka, yuzu, Hibiscus Cordial and lemon juice. Shake gently and fine strain into a collins glass over cubed ice. Top with soda water and garnish with lemon wheels.
*For Hibiscus Cordial, steep 2 hibiscus tea bags in 10 oz (300 ml) boiled water for 5 minutes. In a small saucepan, combine 1 cup (250 ml) of steeped tea with 2 cups (500 ml) of sugar and simmer to dissolve. Transfer to a clean bottle, allow to cool, seal and refrigerate for up to 4 weeks. Makes 2 cups (500 ml).
Featuring