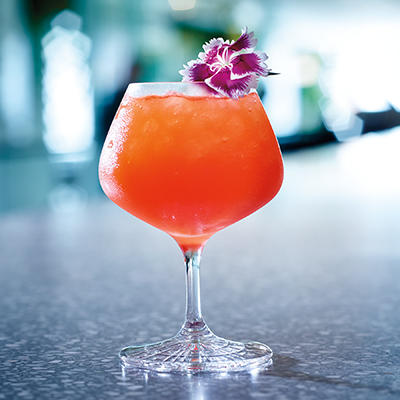 Ingredients
Serves 1
1 oz (30 ml) Suntory Toki Japanese whisky
1 oz (30 ml) Red Capsicum Juice
½ oz (15 ml) orange juice
½ oz (15 ml) Simple Syrup
edible flower, for garnish
Instructions
Combine all ingredients in a shaking tin. Add ice and shake well. Strain over crushed ice into a snifter glass. Garnish with an edible flower.
To make RED CAPSICUM JUICE: Rinse and dice red bell peppers. Juice and fine strain to remove any pulp.
To make SIMPLE SYRUP: Mix equal parts sugar and water.
Featuring