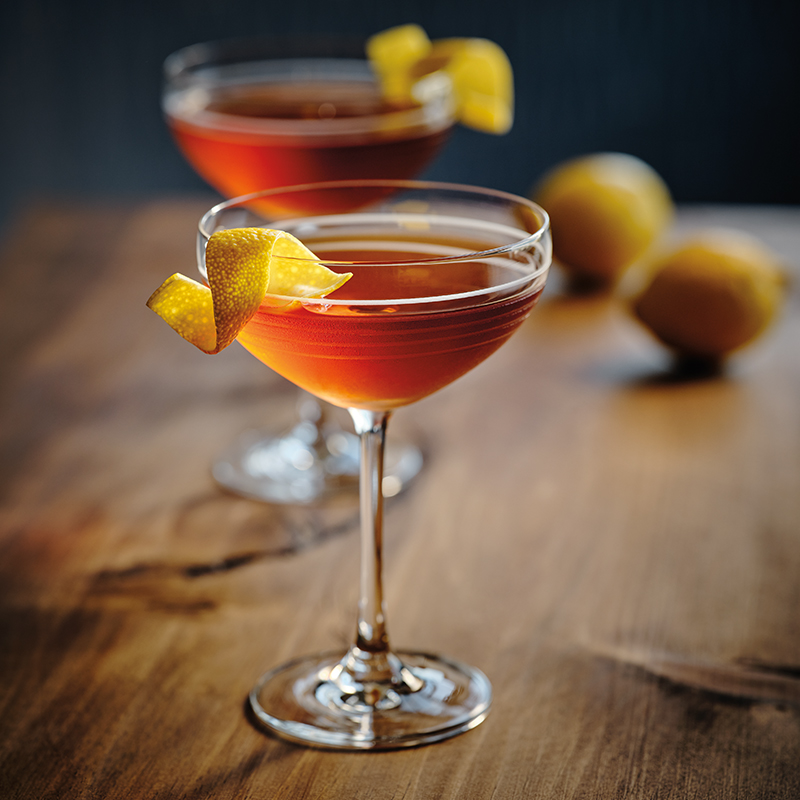 Honey Bear
The Honey Bear cocktail features the Bearface 7-Year-Old Triple Oak Canadian Whisky. This whisky starts out in used American oak, ex-bourbon casks adding notes of honey, crème brûlée and vanilla, before moving to ex-red wine French oak casks that impart flavours of dried fruit and then finally to air-dried, virgin, toasted Hungarian oak casks that bring a unique spice character and subtle smoky quality. Each of these different casks plays a role in the spirit's complexity.
Ingredients
Serves 1
2 oz (60 ml) Bearface Whisky
¾ oz (22 ml) Carolans Irish Mist
2 dashes Angostura Bitters
Instructions
In a mixing glass with cubed ice, combine whisky, Irish Mist and bitters. Stir to chill and dilute. Strain into a chilled cocktail coupe. Garnish with a lemon peel expressed over surface of the cocktail.
Featuring