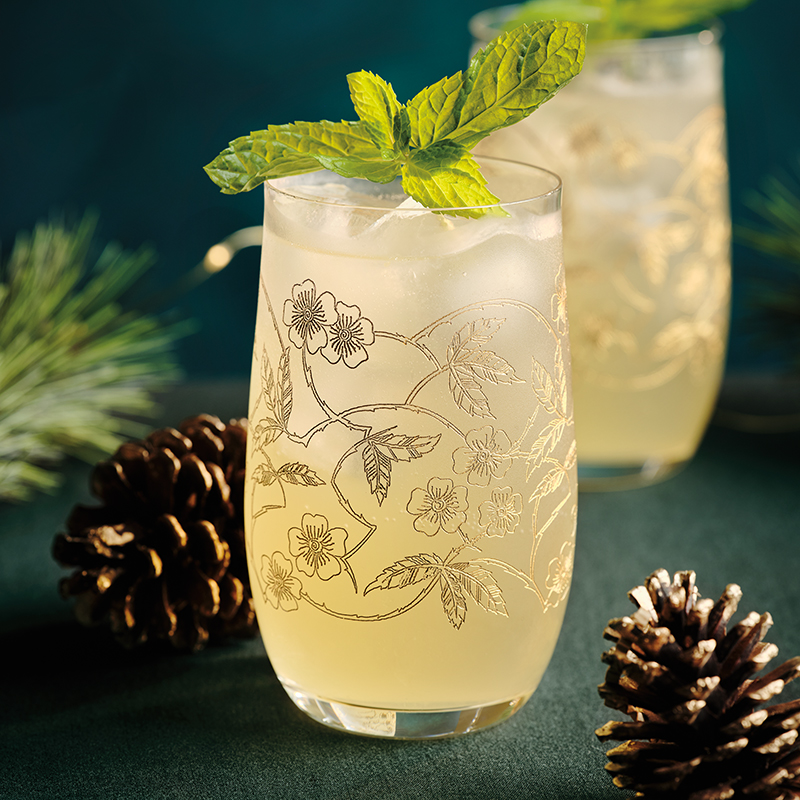 HONEY HEATHER
Discover the diversity of liqueurs with cocktails.
Ingredients
Serves
3 oz (90 ml) grapefruit soda
2 sprigs mint, plus extra for garnish
Instructions
In a cocktail shaker with cubed ice, combine Drambuie, lemon juice and 1 mint sprig. Shake vigorously and fine strain into a Collins glass. Top with grapefruit soda and fill glass with ice cubes. Garnish with a mint sprig.
Featuring