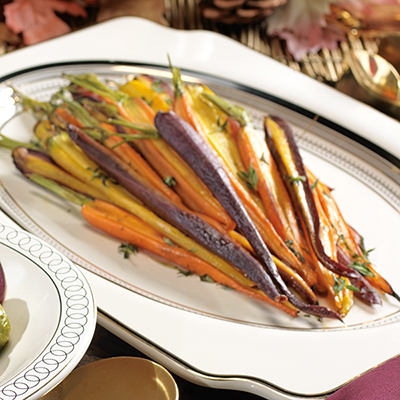 Ingredients
Serves 4
2 lbs (1 kg) whole small rainbow carrots, cleaned, halved with ½-in (1.25 cm) green tops attached
2 tbsp (30 ml) pure maple syrup
salt and pepper, to taste
Instructions
Preheat oven to 400 F (200 C).
On a rimmed baking sheet, place carrots. Add oil and maple syrup by hand or with pastry brush, distributing evenly. Sprinkle with salt and pepper. Roast for 20 minutes or until tender.
Place carrots in a serving dish and garnish with thyme. Serve with Thanksgiving dinner.
Drink Pairings