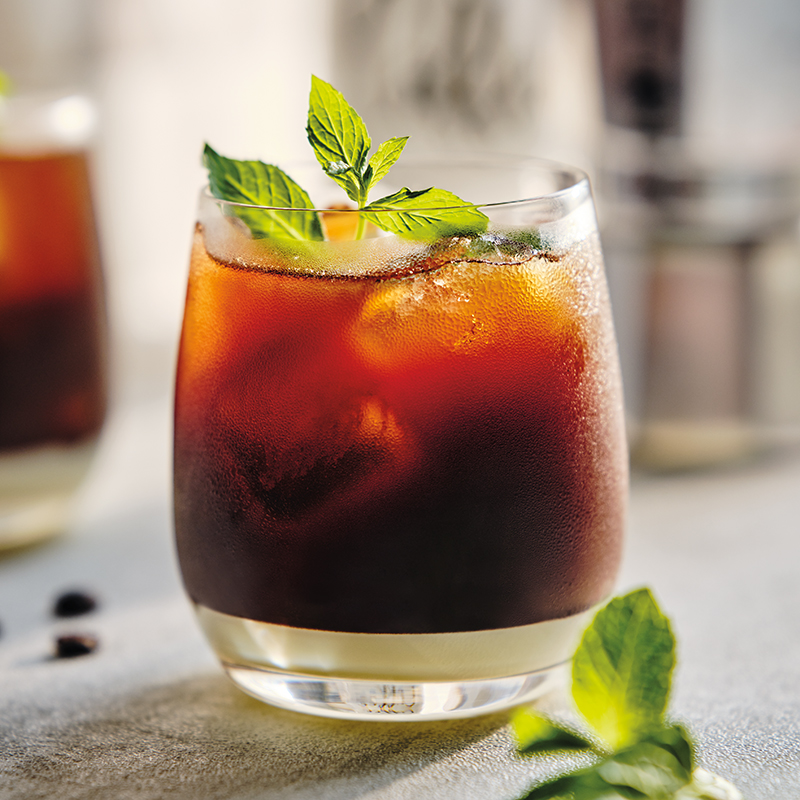 MENTHE DE CAFÉ
This cocktail is sure to please any coffee aficionado.
Ingredients
Serves
1 oz (30 ml) sweetened condensed milk
1 oz (30 ml) Crown Royal Vanilla
½ oz (15 ml) McGuinness Peppermint Schnapps
2 oz (60 ml) strong coffee
Instructions
For a layering effect, add sweetened condensed milk to an old-fashioned glass, then fill glass with cubed ice. In a mixing glass with cubed ice, combine vanilla whisky, peppermint schnapps and strong coffee. Stir to chill and dilute. Strain over ice in prepared old-fashioned glass. Garnish with fresh mint.
Featuring