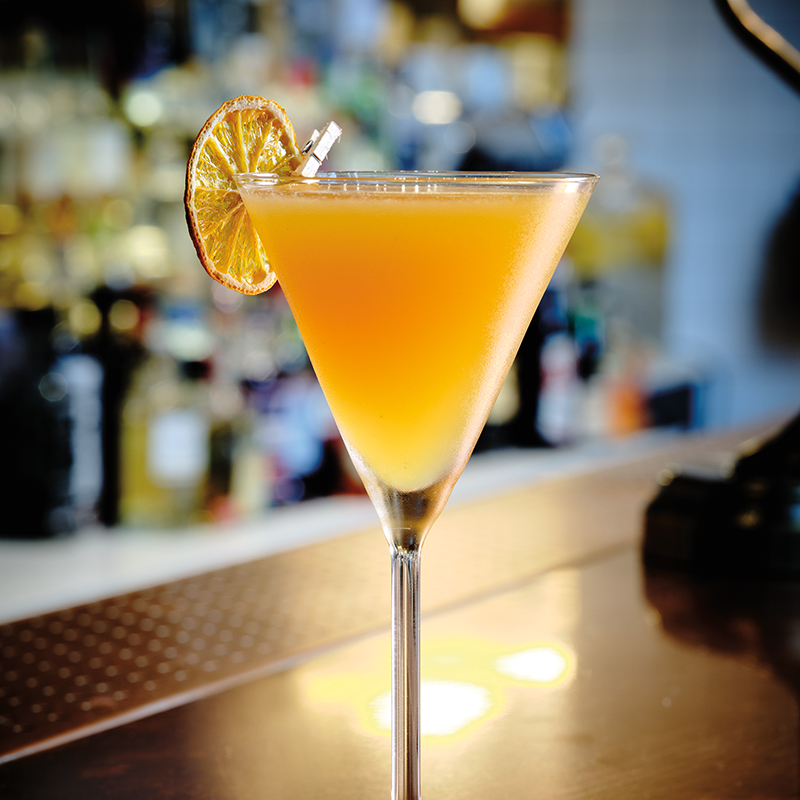 Million Dollar Ridge
A cocktail by Barry Jackson, bar manager at Acquafarina from their fall menu.
Ingredients
Serves 1
1½ oz (45 ml) Courvoisier VS Cognac
½ oz (15 ml) Luxardo Amaretto Di Saschira
1 oz (30 ml) fresh orange juice
½ oz (15 ml) fresh lemon juice
3 to 4 fresh mint leaves, slapped
dried orange wheel, for garnish
Instructions
In a cocktail shaker with ice, combine all ingredients, then shake and double strain into a Martini glass. Garnish with a dried orange wheel.
Featuring