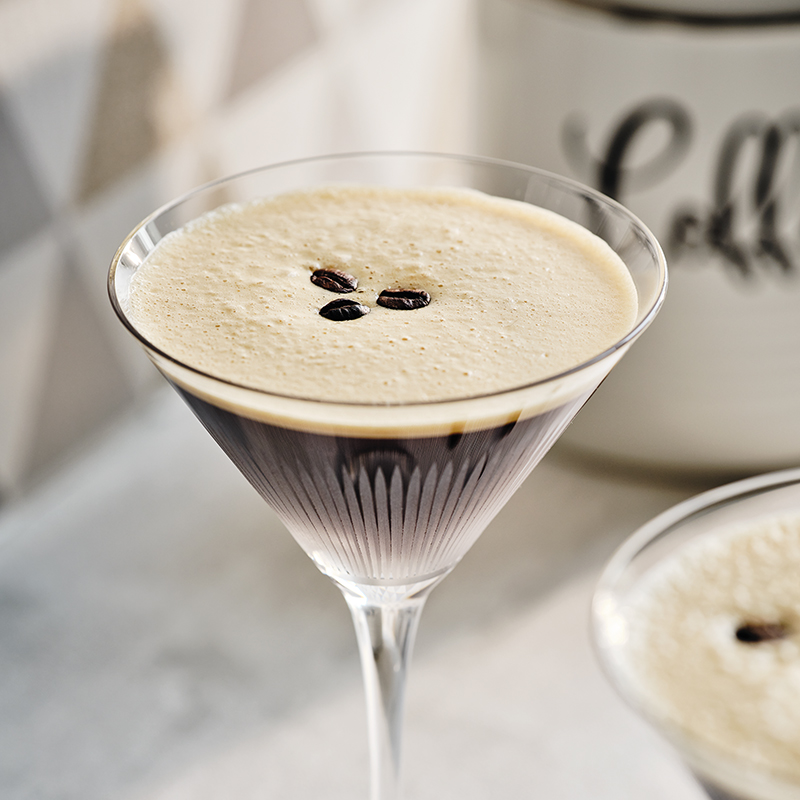 MOLE MOCHA
This cocktail is sure to please any coffee aficionado.
Ingredients
Serves
1½ oz (45 ml) Cazadores Añejo Tequila
½ oz (15 ml) McGuinness Crème de Cacao
1 oz (30 ml) brewed espresso
½ oz (15 ml) simple syrup*
3 coffee beans, for garnish
Instructions
In a cocktail shaker with cubed ice, combine tequila, espresso, crème de cacao, simple syrup and bitters. Shake vigorously and fine strain into a chilled Martini glass. Garnish with 3 coffee beans.
*1:1 ratio of sugar dissolved in boiling water. Allow to cool before using.
Featuring