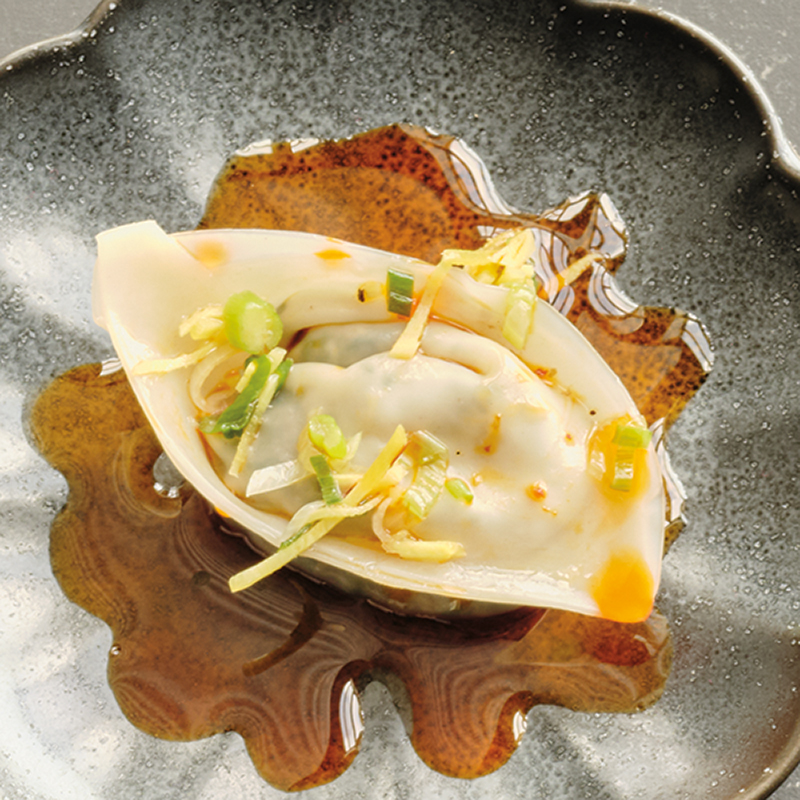 Mushroom, Spinach & Tofu Dumplings
Ingredients
Serves 20 dumplings
2 tbsp (30 ml) vegetable oil
1 garlic clove, finely minced
1 green onion, trimmed and finely minced
2 cups (500 ml) roughly chopped stemmed shiitake mushrooms
½ tsp (2.5 ml) kosher salt
1 tsp (5 ml) Shaoxing cooking wine
1 cup (250 ml) frozen spinach, defrosted and squeezed to remove as much water as possible
1 tbsp (15 ml) oyster sauce or vegetarian oyster sauce
1 tsp (5 ml) toasted sesame oil
½ cup (125 ml) crumbled medium-firm tofu
1 package square dumpling wrappers, thawed if frozen
Instructions
Heat a large frying pan over medium heat. Add oil; once it shimmers, add garlic and green onion and sauté for 30 seconds. Add mushrooms, salt, sugar and cooking wine and cook for 5 to 8 minutes, or until mushrooms are fully cooked and lightly browned.
Transfer mushroom mixture to a blender or food processor and add spinach, soy sauce, oyster sauce, sesame oil and cornstarch. Pulse until mushrooms and spinach are roughly blended. Add tofu and pulse until completely incorporated. Transfer mixture to a bowl and fill another small bowl with water.
To assemble, place 1 tbsp (15 ml) filling in the middle of a wrapper. Dip your finger in water and run it over 2 adjacent edges of the wrapper. Fold wrapper in half diagonally to form a triangle, then bring the 2 bottom points of the triangle together and pinch to seal.
Repeat with remaining wrappers and filling. Serve right away for hot pot, or freeze in a single layer, then transfer to an airtight bag or container and store in freezer until ready to serve. Freeze any remaining wrappers for later use.
Drink Pairings