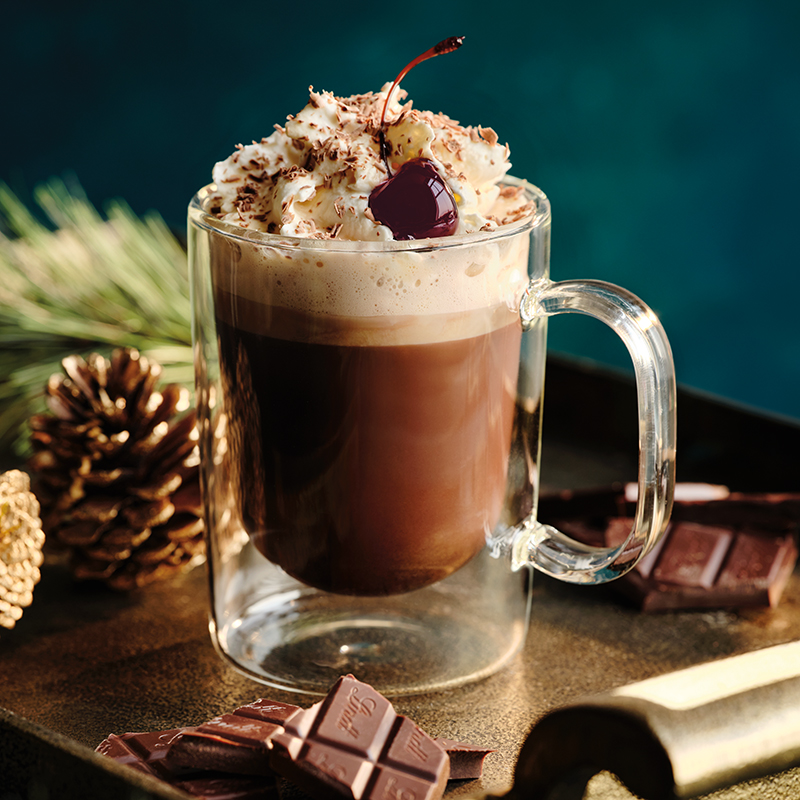 THE NUTCRACKER
Discover the diversity of liqueurs with cocktails.
Ingredients
Serves
½ oz (15 ml) Baileys Original Irish Cream
4 oz (120 ml) hot chocolate
whipped cream, chocolate shavings and a cherry for garnish
Instructions
Prepare your favourite hot chocolate recipe then pour into a heated coffee glass and combine with Frangelico. Top with whipped cream then drizzle Baileys over surface, sprinkle chocolate shavings and top with a cherry.
Featuring