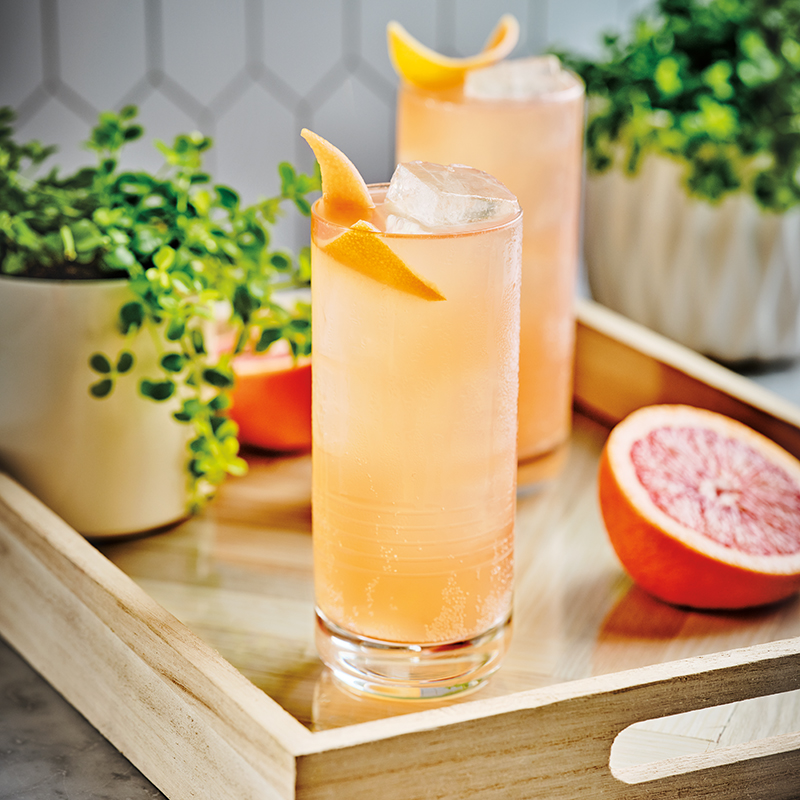 Paddy Cap Collins
These cocktails featuring Irish Whiskey taste like finding that pot of gold.
Ingredients
Serves 1
1½ oz (45 ml) Paddy Irish Whiskey
1 oz (30 ml) pink grapefruit juice
¼ oz (7 ml) fresh lemon juice
2 oz (60 ml) grapefruit soda
grapefruit peel, for garnish
Instructions
In a cocktail shaker with cubed ice, combine whiskey, pink grapefruit juice, Honey Syrup and lemon juice. Shake gently and strain into a collins glass over cubed ice. Top with grapefruit soda. Garnish with a grapefruit peel expressed over surface of the cocktail.
Featuring