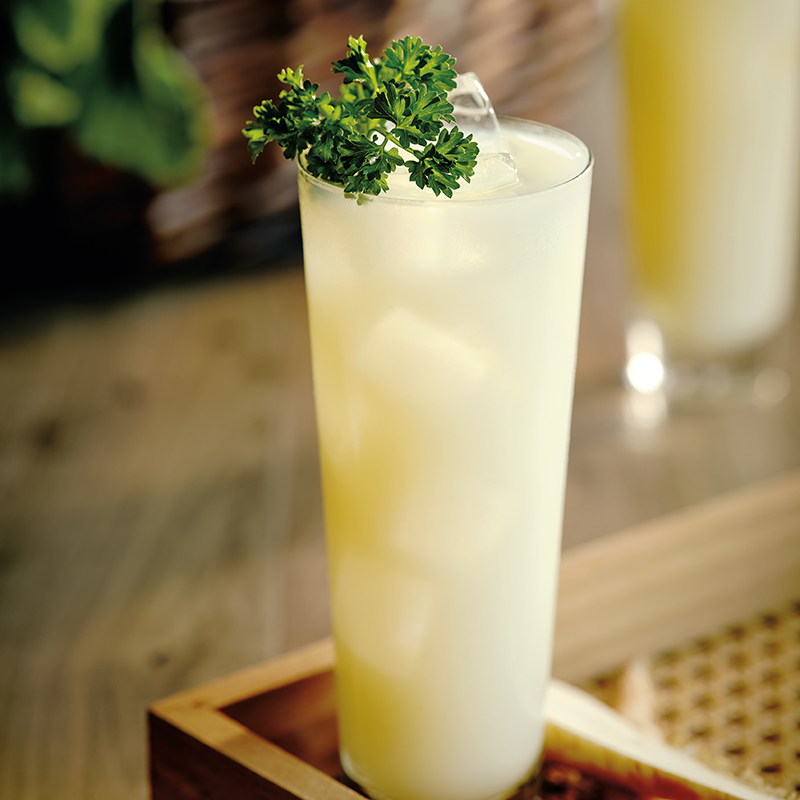 Parsnipety
Raise a glass to the farm-to-glass trend this fall with cocktails made with root vegetables. Prized for their natural sweetness, savoury flavours and vibrant colour, these earthy ingredients taste good not only on the plate but also in the glass.
Ingredients
Serves 1
3 oz (90 ml) Parsnip Purée*
1 oz (30 ml) Bacardí Superior White Rum
fresh parsley, for garnish
Instructions
*To make Parsnip Purée, in a saucepan, place 3 cups (750 ml) of peeled and cubed parsnips and cover with water. Add 1 tsp (5 ml) salt and bring to a boil then cook until tender, about 5 minutes. Drain, reserving 4 oz (120 ml) cooking water. In a blender, add cooked parsnips, reserved water, 4 tbsp (60 ml) sugar and 4 oz (120 ml) lemon juice. Purée and blend until smooth. Refrigerate until chilled, about 45 minutes. Makes 1 L (4 cups).
In a cocktail shaker with cubed ice, combine Parsnip Purée, rum, Cointreau and lemon juice. Shake vigorously and strain over new ice in a tall glass. Garnish with parsley.
Featuring