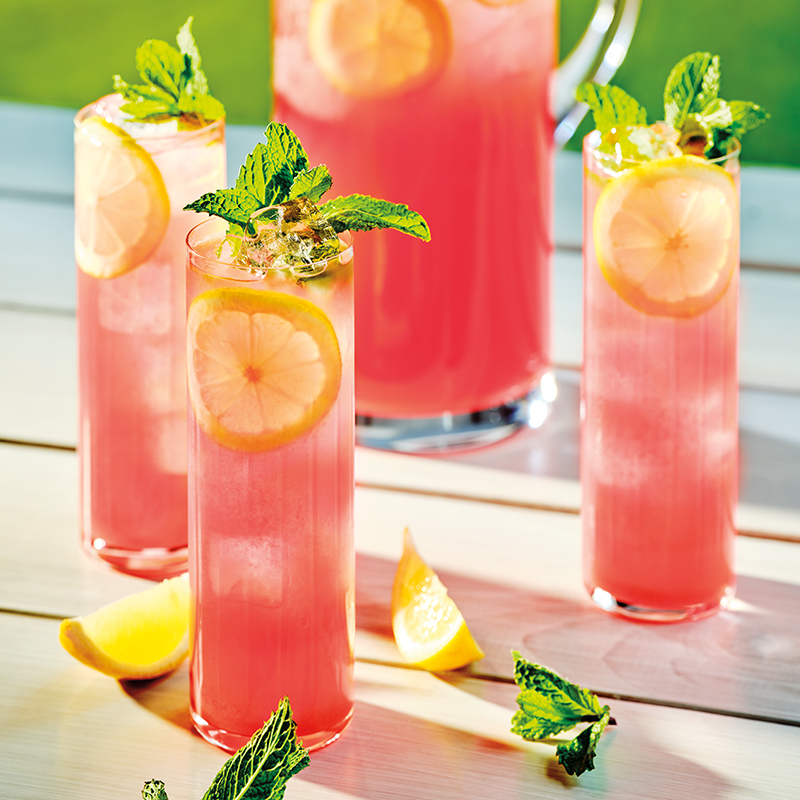 Ingredients
Serves 16 (3L)
50 oz (1.5 L) boiled water
16 sprigs fresh mint (plus more for garnish)
25 oz (750 ml) Forty Creek Barrel Select Canadian Whisky
12½ oz (375 ml) fresh lemon juice
12½ oz (375 ml) Simple Syrup*
Instructions
Steep 8 peach tea bags with mint leaves (stems removed) in 50 oz (1.5 L) boiled water for 5 minutes. Remove tea bags and let tea cool. In a large pitcher, combine whisky (if using), prepared peach-mint tea, lemon juice and Simple Syrup. Stir to combine and top with ice cubes. To serve, pour 6 oz (180 ml)** prepared cocktail over cubed ice in a collins glass and garnish with mint and lemon wheels.
* 1:1 ratio of sugar dissolved in boiling water. Allow to cool before using.
** If starting with a non-alcoholic mix, measure 41/2 oz (135 ml) into a glass, add 11/2 oz (45 ml) of whisky then fill glass with ice.
Featuring