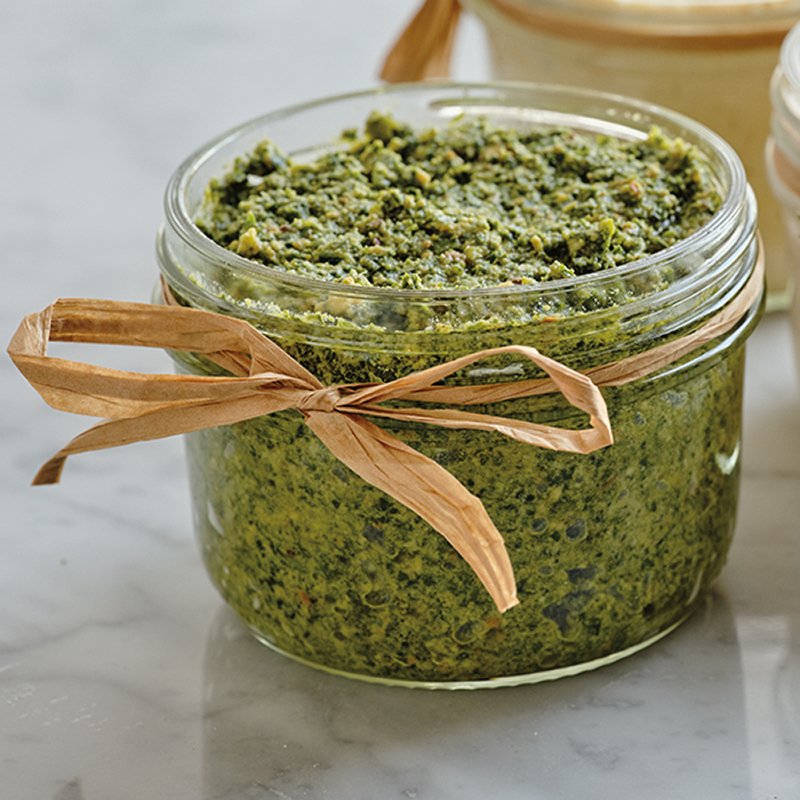 PISTACHIO KALE PESTO*
How about a Do-It-Yourself gift box? Fill your gift boxes with some homemade delicious treats. It's a gift you can make, pack, pair and share!
Ingredients
Serves 1 cup (250 ml)
½ cup (125 ml) unsalted, shelled pistachios
1 small bunch kale, about 3 handfuls, stems removed
½ cup (125 ml) grated Parmesan
½ cup (125 ml) olive oil, plus more if needed
1 tsp (5 ml) chili flakes, or to taste
salt and pepper, to taste
Instructions
In a food processor, place garlic, pistachios, kale, lemon juice, Parmesan, olive oil and chili flakes. Blend on high until smooth. For a thinner pesto, add more olive oil a few teaspoons at a time until desired consistency is reached. Season to taste with salt and pepper. Store in an airtight container for up to a week.
*If packaging as a gift, be sure to keep refrigerated as long as possible before gifting, and then have recipient refrigerate it as soon as possible.
Drink Pairings