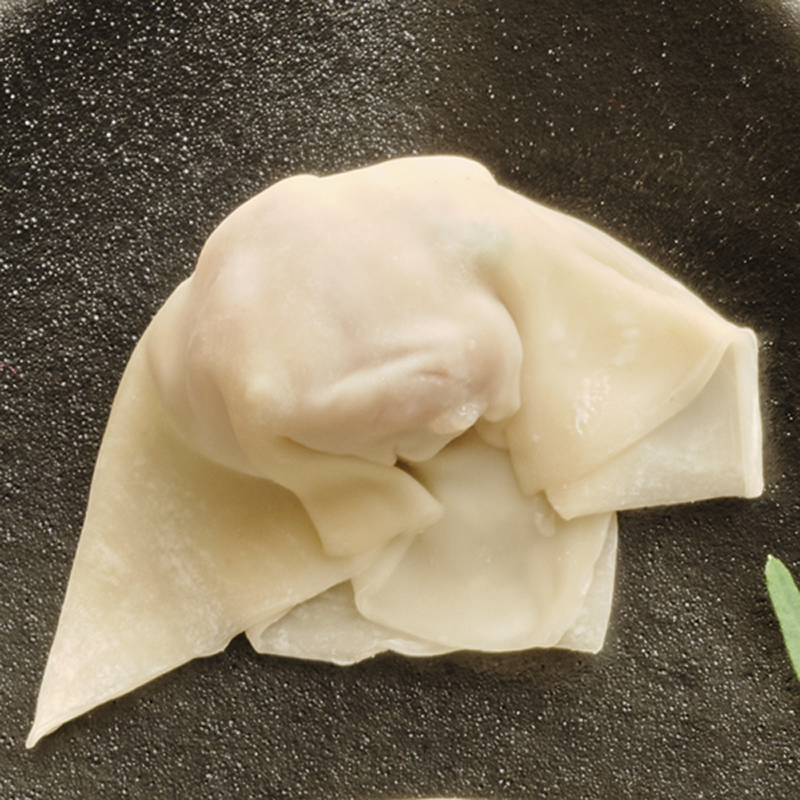 Ingredients
Serves 20 wontons
1 tbsp (15 ml) finely minced ginger
1 garlic clove, finely minced
1 green onion, trimmed and finely minced
2 tbsp (30 ml) light soy sauce
2 tsp (10 ml) Shaoxing cooking wine
1 tsp (5 ml) oyster sauce
½ tsp (2.5 ml) sesame oil
1 tbsp (15 ml) cornstarch
1 package square wonton wrappers, thawed if frozen
Instructions
In a medium bowl, combine all ingredients except wrappers and mix well for 5 minutes. Mixture should be thoroughly mixed and sticky. Set out wonton wrappers and fill a small bowl with water.
To assemble, place 1 tbsp (15 ml) filling in the middle of a wrapper. Dip your finger in water and run it over 2 adjacent edges of the wrapper. Fold wrapper in half diagonally to form a triangle, then pleat the top of the wonton wrapper by folding it over itself and pinching gently.
Repeat with remaining wrappers and filling. Serve right away for hot pot, or freeze in a single layer, then transfer to an airtight bag or container and store in freezer until ready to serve. Freeze any remaining wrappers for later use.
Drink Pairings