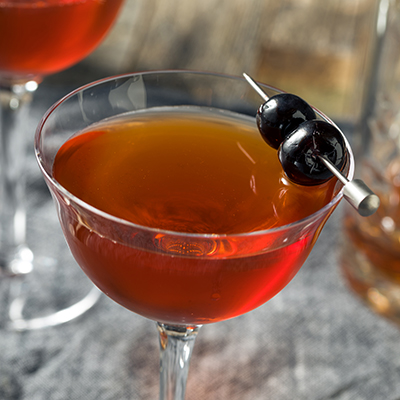 Rob Roy (Scotch Manhattan)
Ingredients
Serves 1
The Manhattan is classically made with rye whisky, but any whisky will work.
2 oz (60 ml) Famous Grouse Scotch
1 oz (30 ml) Cinzano Rosso Sweet Vermouth
2 dashes Angostura Bitters
Instructions
In a mixing glass with cubed ice, combine ingredients. Stir for about 30 seconds to chill and dilute. Strain neat into a chilled martini glass or coupe, and garnish with a cherry.
Featuring