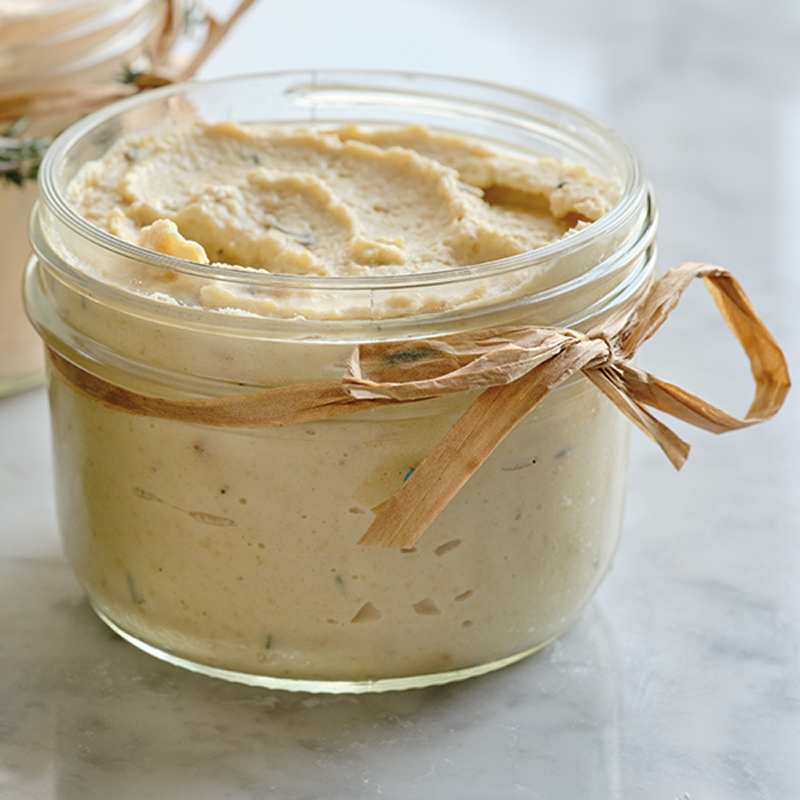 ROSEMARY HUMMUS
How about a Do-It-Yourself gift box? Fill your gift boxes with some homemade delicious treats. It's a gift you can make, pack, pair and share!
Ingredients
Serves 1½ to 2 cups (375 to 500 ml)
1 x 19 oz (540 ml) can chickpeas
½ tsp (2.5 ml) chili flakes, or to taste
1 tbsp (15 ml) chopped fresh rosemary, stems removed
salt and pepper, to taste
Instructions
In a small bowl, strain chickpea liquid and set aside for later.
In a food processor, blend chickpeas, garlic, tahini, lemon zest and juice, olive oil, chili flakes and rosemary on high for 2 minutes. Strain in ¼ cup (60 ml) of reserved chickpea liquid and blend until smooth. If needed, add more liquid until desired consistency is reached. Season to taste with salt and pepper. Store in an airtight container for up to a week.
*If packaging as a gift, be sure to keep refrigerated as long as possible before gifting, and then have recipient refrigerate it as soon as possible.
Drink Pairings