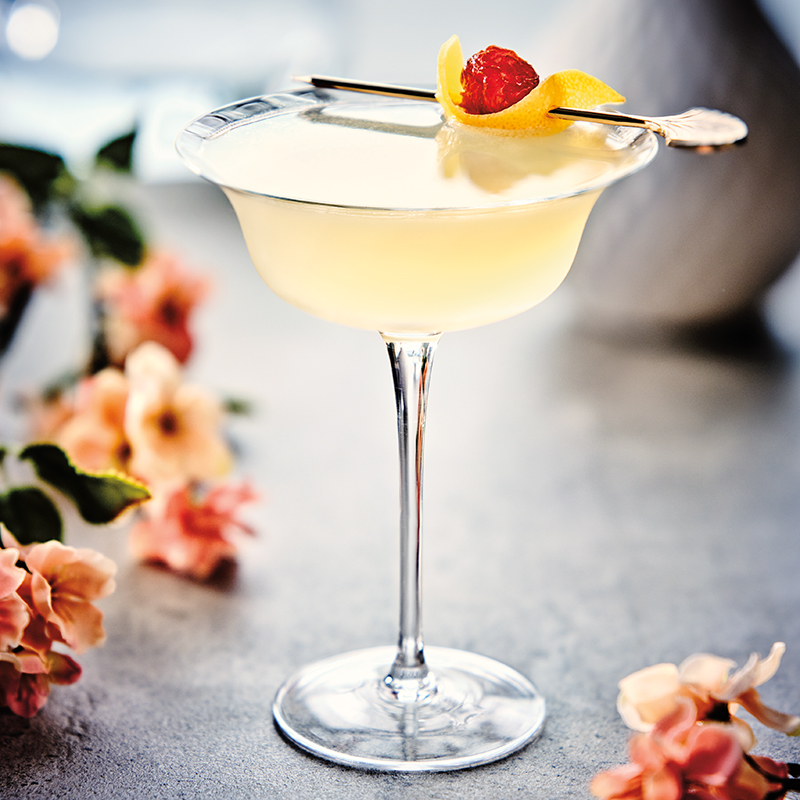 Sakura
This spring we take cocktail inspiration from a classic symbol of the season: cherry blossoms. Known as sakura in Japan.
Ingredients
Serves 1
1½ oz (45 ml) Suntory Roku Gin
¾ oz (22 ml) Nakano Umeshu Japanese Plum Wine
¾ oz (22 ml) fresh lemon juice
½ oz (15 ml) Cinnamon Cordial*
dried sour plum and lemon peel, for garnish
Instructions
In a cocktail shaker with cubed ice, combine gin, plum wine, lemon juice and Cinnamon Cordial. Shake vigorously and fine strain into a chilled cocktail coupe. Garnish with a dried sour plum and lemon peel.
*For Cinnamon Cordial, in a small saucepan, combine 2 cinnamon sticks with 2 cups (500 ml) water, boil until volume is reduced to 1 cup (250 ml). Remove cinnamon sticks, add 2 cups (500 ml) sugar and simmer to dissolve. Transfer to a clean bottle, allow to cool, seal and refrigerate for up to 4 weeks. Makes 2 cups (500 ml).
Featuring