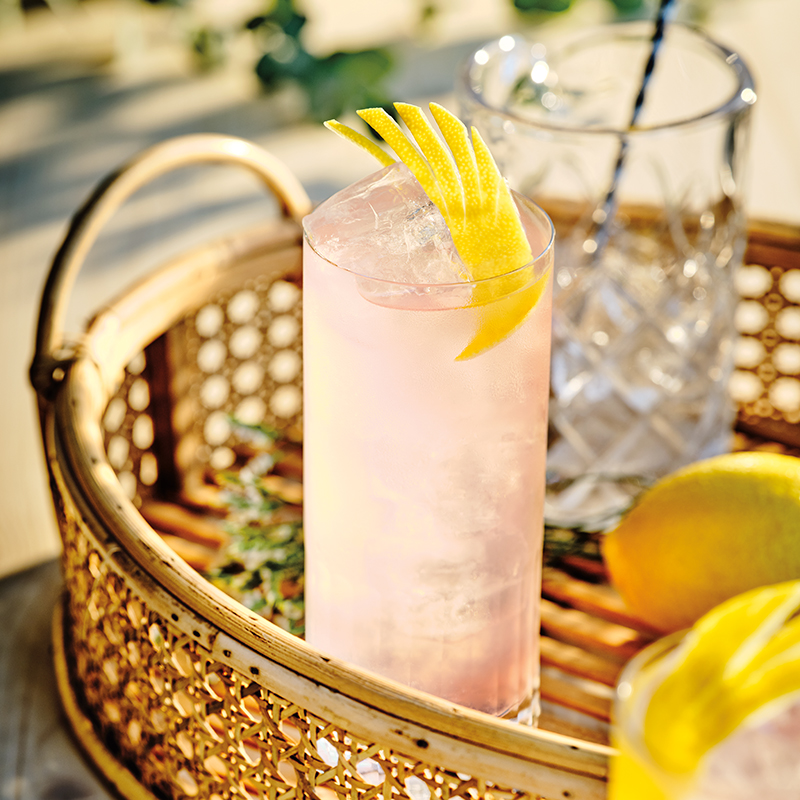 Seaside Spring Collins
Explore the diversity of gin in these four delicious cocktails.
Ingredients
Serves 1
1½ oz (45 ml) Sheringham Seaside Gin
½ oz (15 ml) Rose Simple Syrup*
½ oz (15 ml) fresh lemon juice
3 oz (90 ml) sparkling elderflower water
Instructions
In a mixing glass with cubed ice, combine gin, Rose Simple Syrup, lemon juice and salt. Stir to chill and dilute. Strain into a collins glass over cubed ice. Top with sparkling elderflower water. Garnish with lemon peel.
*To make Rose Simple Syrup, combine ½ cup (125 ml) sugar with ½ cup (125 ml) boiling water and 2 tsp (10 ml) dried rose petals. Stir to dissolve then strain and transfer to a sealed container and refrigerate for up to 2 weeks.
Featuring