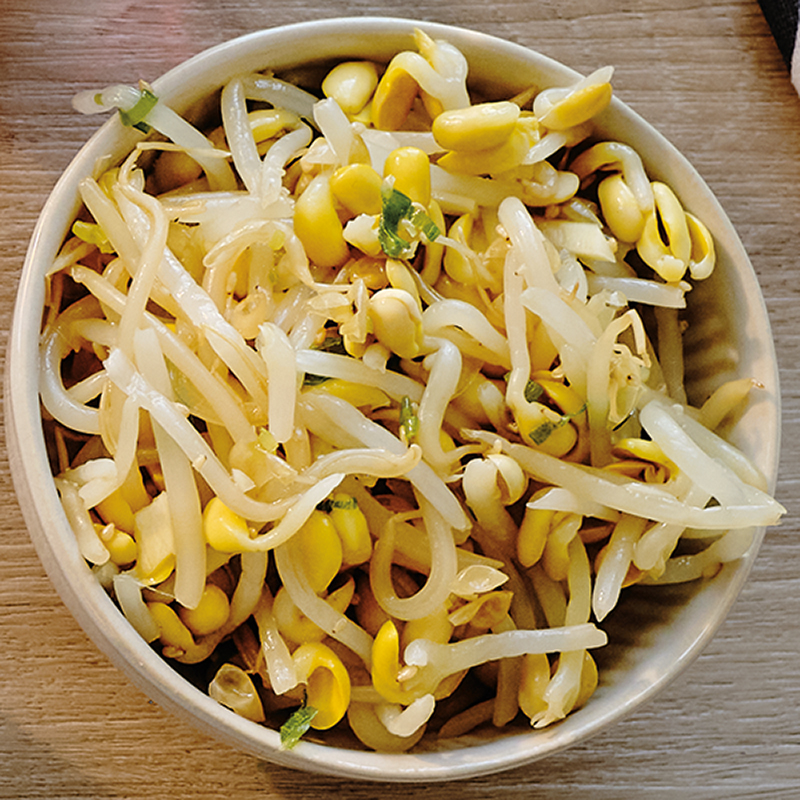 Sesame Bean Sprouts
Korean Barbecue is a communal meal. All the items are laid out on the table with a portable grill in the middle. The meal consists of lots of small side dishes.
Ingredients
Serves 4-6
1 lb (454 g) mung bean sprouts or regular bean sprouts
1 tbsp (15 ml) fish sauce
1 tbsp (15 ml) toasted sesame oil
2 tsp (10 ml) toasted sesame seeds, lightly crushed
2 green onions, finely sliced
Instructions
In a medium to large saucepan, bring salted water to a boil and blanch sprouts.
Drain and shock sprouts in ice water, then let drain for 10 to 15 minutes, or until all excess water is gone.
In a medium mixing bowl, mix together remaining ingredients. Add drained sprouts and mix well. Check for seasoning and add more salt if needed. Serve chilled.
Drink Pairings