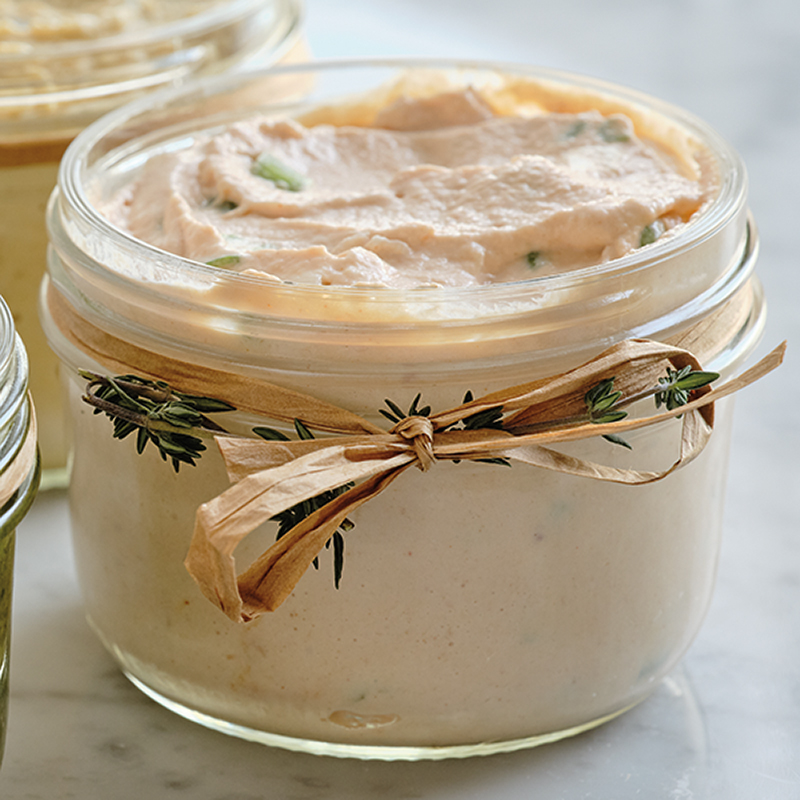 SMOKED TROUT DIP
How about a Do-It-Yourself gift box? Fill your gift boxes with some homemade delicious treats. It's a gift you can make, pack, pair and share!
Ingredients
Serves Makes 1½ cups (375 ml)
1 lb (500 ml) boneless smoked trout
½ cup (125 ml) cream cheese, room temperature
½ cup (125 ml) sour cream
½ cup (125 ml) mayonnaise
1 tsp (5 ml) smoked paprika
1 tsp (5 ml) garlic powder
2 green onions, sliced, green and white parts
Instructions
In a food processor, place trout, cream cheese, sour cream, mayonnaise, paprika, garlic powder and lemon juice. Blend on high for 1 minute or until combined. Add sliced green onions and pulse until combined. Store in an airtight container for up to 3 days.
*If packaging as a gift, be sure to keep refrigerated as long as possible before gifting, and then have recipient refrigerate it as soon as possible.
Drink Pairings