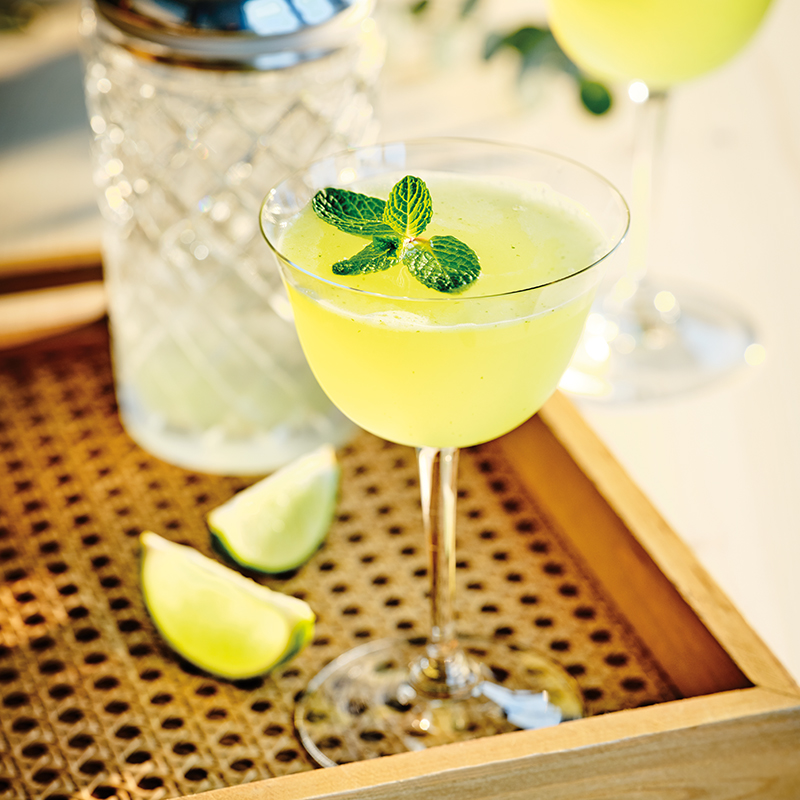 The Southside
Explore the diversity of gin in these four delicious cocktails.
Ingredients
Serves 1
2 oz (60 ml) Bombay Sapphire Gin
¾ oz (22 ml) fresh lemon juice
¾ oz (22 ml) Simple Syrup*
tip of mint sprig, for garnish
Instructions
In a cocktail shaker with cubed ice, add gin, lemon juice, Simple Syrup and mint leaves. Shake vigorously and fine strain into a chilled Nick & Nora glass. Garnish with tip of a mint sprig.
*1:1 ratio of sugar dissolved in boiling water. Allow to cool before using.
Featuring