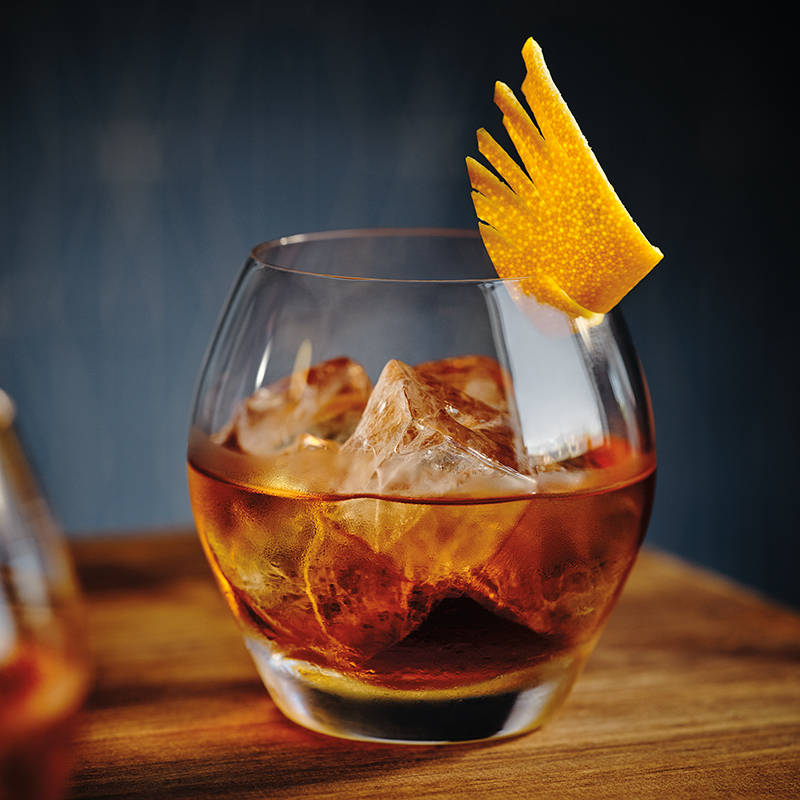 Triple Barrel
The Hornitos Black Barrel tequila spends time in three different casks, starting in ex-bourbon casks that impart some whisky-like notes of vanilla and caramel before moving to brand new, heavily charred American oak casks, adding a strong oak character and deep colour, and then finishing in lightly toasted casks that impart a little spicy character. This is a tequila that will often excite a whisky enthusiast and open up a world of flavour exploration with similar traits of whisky, yet still with the clear presence of agave, leading to a smooth finish. The Triple Barrel cocktail is a great example of letting the spirit shine as the star of the cocktail with few additional ingredients involved.
Ingredients
Serves 1
2 oz (60 ml) Hornitos Black Barrel Tequila
2 dashes Angostura Bitters
Instructions
In a mixing glass with cubed ice, add tequila, maple syrup and bitters. Stir to combine. Strain into a chilled old-fashioned glass over a large cube of ice. Garnish with an orange peel.
Featuring