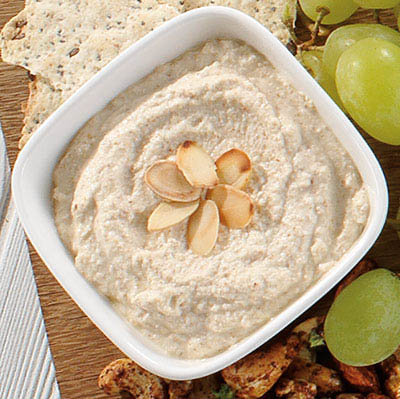 Ingredients
Serves 2 to 3
1 cup (250 ml) raw almonds
1 tbsp (15 ml) nutritional yeast
½ cup (125 ml) warm water, plus more if needed
2 tbsp (30 ml) truffle oil
salt and pepper, to taste
Instructions
In a bowl, cover almonds with lukewarm water, set aside and let soak for 8 hours or overnight.
Strain almonds and add to a high-speed blender with nutritional yeast, lemon juice and water, add water gradually while blending until mixture is silky smooth. Add more water if needed to achieve this consistency.
Stir in truffle oil and salt and pepper to taste. Serve with crackers or bread. Can be refrigerated for up to 1 week.
Drink Pairings