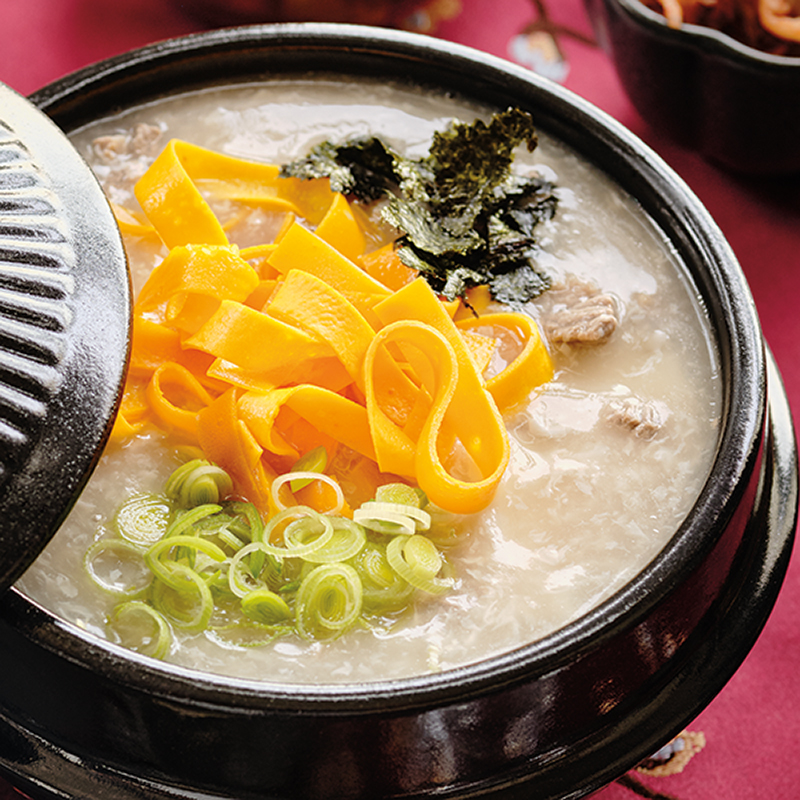 TTEOKGUK KOREAN RICE CAKE SOUP
A multicultural potluck to celebrate Lunar New Year.
Ingredients
Serves 4 to 6
½ lb (250 g) beef flank, thinly sliced
½ lb (250 g) beef brisket, thinly sliced
2 tsp (10 ml) salt, plus extra to taste
2 tbsp (30 ml) fish sauce
2 tsp (10 ml) vegetable oil
3 large green onions, sliced
3 sheets roasted seaweed, crumbled
Instructions
In a medium saucepan, bring water, beef, garlic, salt and fish sauce to a boil, then reduce heat to low and skim off any scum.
Add rice cakes and simmer for about 10 minutes.
Mix egg yolks in a small bowl. In an 8-in (20 cm) non-stick frying pan, heat 1 tsp (5 ml) oil over medium-low heat. Pour half of egg yolks in pan and spread them to cover bottom like a crêpe. Cook until set and repeat with another 1 tsp (5 ml) of oil and remaining half of yolks. Let cool, then cut into 2-in (5 cm) strips and set aside.
Beat egg whites until mixed. Stir into simmering soup. Add sesame oil and adjust seasoning.
Garnish with green onions, egg strips and seaweed.
Drink Pairings