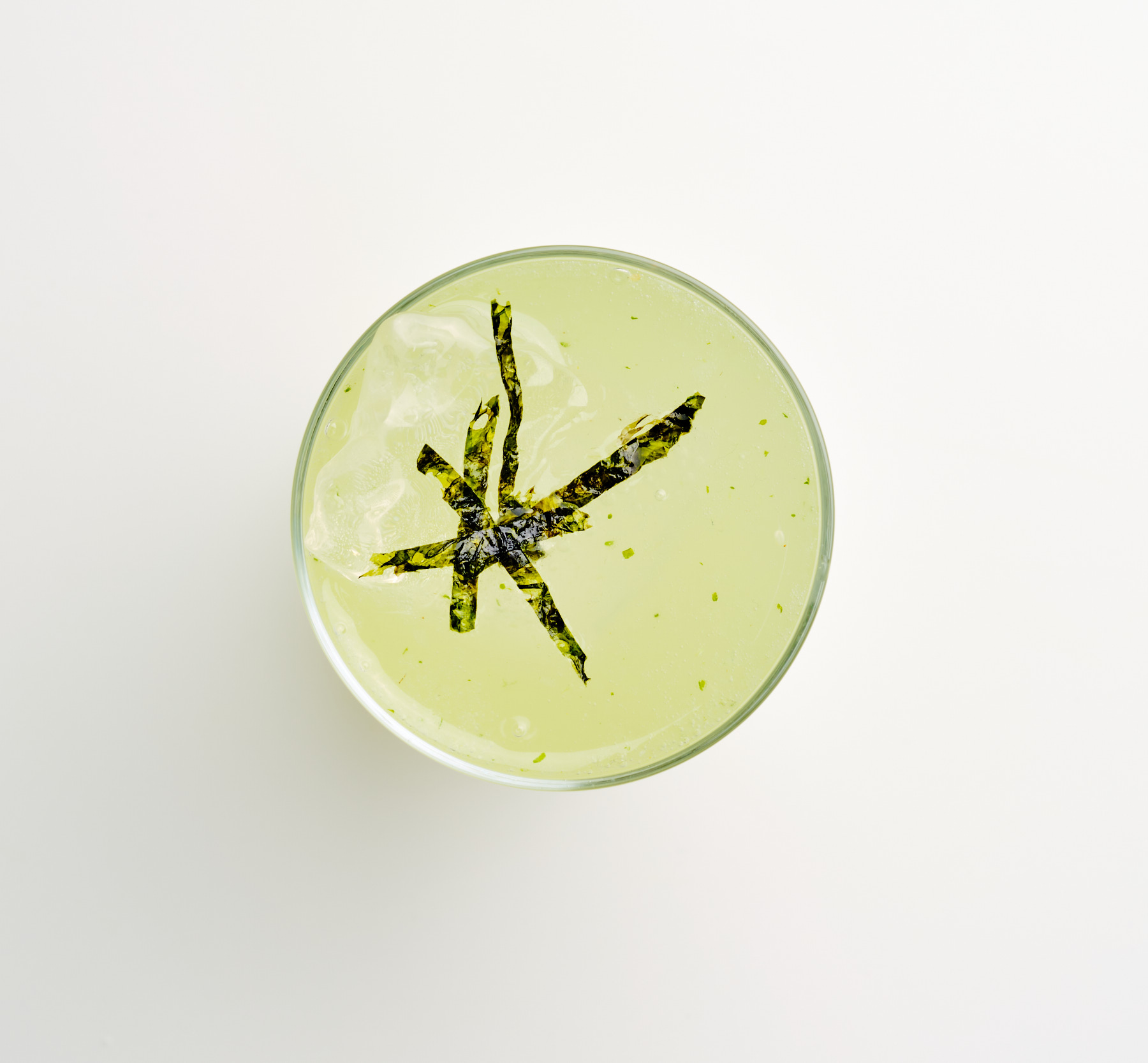 WASABI COLLINS
Spiced cocktails are truly having a moment this winter. It's the ideal time to refresh seasonal flavours and festive favourites with a spike of heat from various dried, fresh and preserved ingredients, many of which might already be in your pantry!
Ingredients
Serves 1
1-in (2.5 cm) piece skin-on English cucumber, cut into quarters
¾ oz (22 ml) freshly squeezed lime juice
½ oz (15 ml) simple syrup*
Togarashi seasoning or nori chip, for garnish (optional)
Instructions
In the bottom of a cocktail shaker, muddle cucumber and mint until aromatic and soft. Add gin, lime, syrup and wasabi, then fill shaker with ice. Shake vigorously until wasabi is completely integrated and drink is thoroughly chilled, about 30 seconds. If using Togarashi seasoning, rim a highball glass by running citrus wedge around all or part of glass rim, then dip into a saucer of seasoning. Strain drink through a fine cocktail sieve into highball glass. Add a few cubes of ice and top with soda water. Garnish with a nori chip, if desired.
* 1:1 ratio of sugar dissolved in boiling water. Allow to cool before using.
Featuring