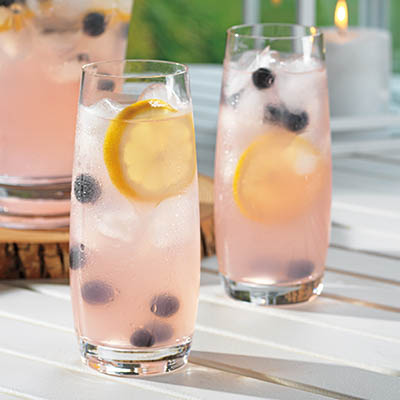 Ingredients
Serves 8
½ to ¾ cup (125 to 175 ml) fine berry sugar
4 cups (1 L) water, divided
1 cup (250 ml) fresh blueberries
1 cup (250 ml) fresh lemon juice
1 cup (250 ml) crushed ice
1 or 2 fresh lemons, thinly sliced
Instructions
In a medium-sized saucepan combine sugar and 1 cup (250 ml) water. Bring to a boil and stir to blend until sugar is dissolved.
Remove from heat and stir in remaining water, vodka and blueberries. Then add lemon juice and bring to room temperature.
Stir into a pitcher with crushed ice and lemon slices before serving.
Featuring