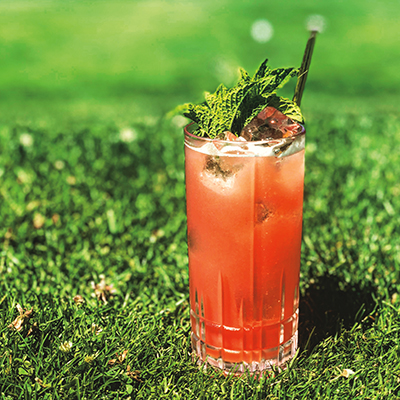 Ingredients
Serves 1
1 oz (30 ml) Don Julio Blanco Tequila
¾ oz (22 ml) fresh lemon juice
1 oz (30 ml) fresh grapefruit juice
½ oz (15 ml) simple syrup (1:1 ratio of sugar dissolved in boiling water. Allow to cool before using).
2 oz (60 ml) Central City Red Racer Pilsner
2 dashes Bittered Sling Clingstone Peach Bitters
a large mint sprig, for garnish
Instructions
Combine all ingredients except for the pilsner in a cocktail shaker filled with ice. Hard shake and fine strain into a Collins glass over fresh ice. Top with pilsner and garnish with mint.
Featuring