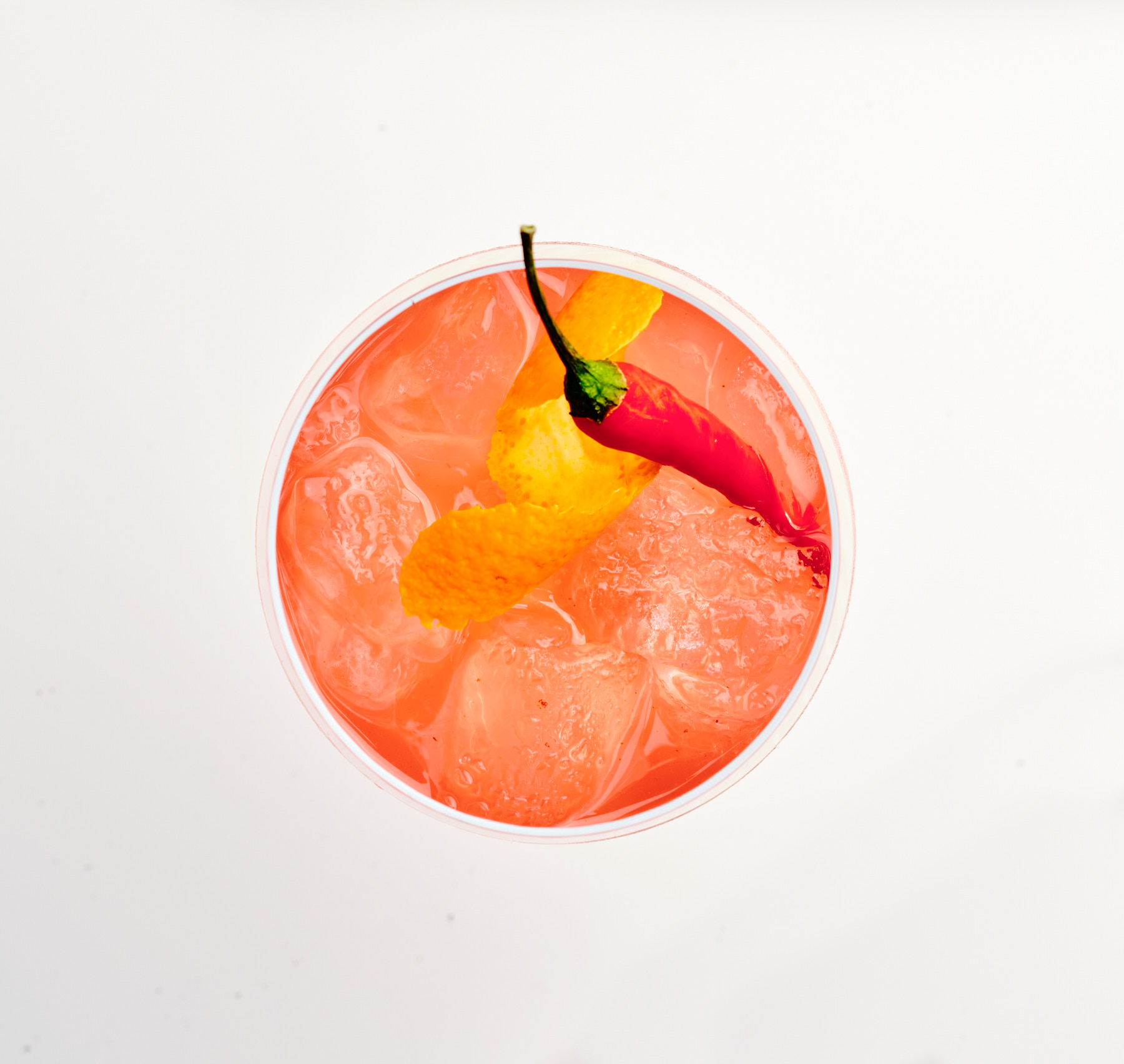 BLOOD ORANGE SPICY DAIQUIRI
Spiced cocktails are truly having a moment this winter. It's the ideal time to refresh seasonal flavours and festive favourites with a spike of heat from various dried, fresh and preserved ingredients, many of which might already be in your pantry!
Ingredients
Serves 1
1½ oz (45 ml) Havana Club 3-Year-Old Rum
1½ oz (45 ml) freshly squeezed blood orange juice
½ oz (15 ml) freshly squeezed lime juice
½ oz (15 ml) simple syrup*
2 to 3 dashes Angostura bitters
2 to 3 dashes hot sauce (such as Tabasco)
orange zest or a fresh or dried red chili pepper, for garnish
Instructions
In a cocktail shaker filled with ice, add rum, citrus juices, syrup, bitters and hot sauce. Shake vigorously for 30 seconds, or until thoroughly chilled. Add additional bitters or hot sauce, to taste, then shake to combine. Strain through a fine cocktail sieve into a wine or cocktail glass, then top with cubed ice. Garnish and serve.
* 1:1 ratio of sugar dissolved in boiling water. Allow to cool before using.
Featuring